DIY Transformers 2 Megatron tank is utterly crazy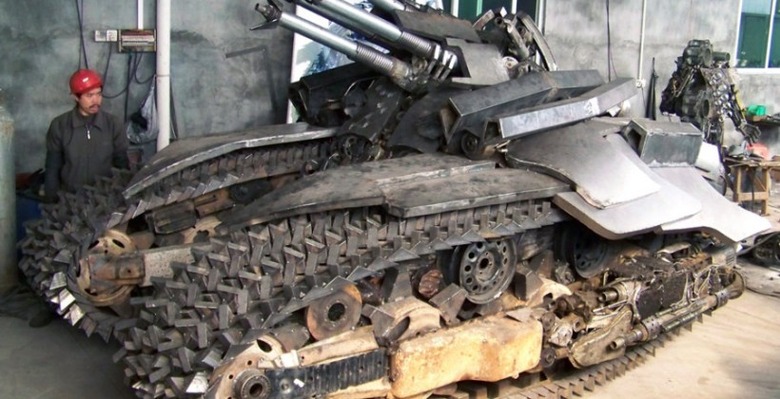 All of a sudden, Batman Tumbler replicas don't seem quite so intimidating. Chinese artist "Steel Legend" has put together an incredible, huge replica of the Megatron tank from the Transformers 2 movie, as seen on ZCool: almost five tons of hand-crafted madness.
The aggressive looking tank measures in at 4.5 x 3.2 x 2.5 meters, but unfortunately it doesn't actually work. No, this is more of an oversized ornament for the particularly avid Transformers fan; it won't reconfigure into an evil robot, either.
Still, as impressive art-pieces go, we've a soft spot for anything that looks like it could bring down an F-22 while simultaneously giving you tetanus.
[via Cloned In China]