DIY Indoor Mini Helicopter tutorial with wireless spy-cam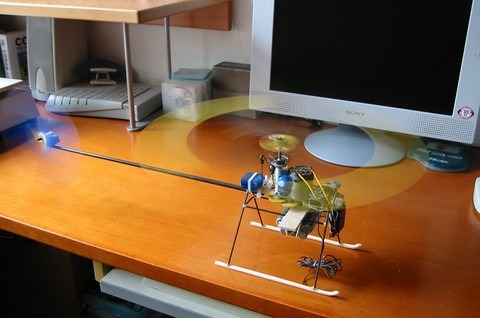 We love remote control helicopters here at SlashGear, and we love DIY projects too.  So imagine the unbridled glee at seeing this tutorial for building your own R/C helicopter, complete with parts salvaged from CD drives, hand-crafted blades and a wireless spy-camera mod.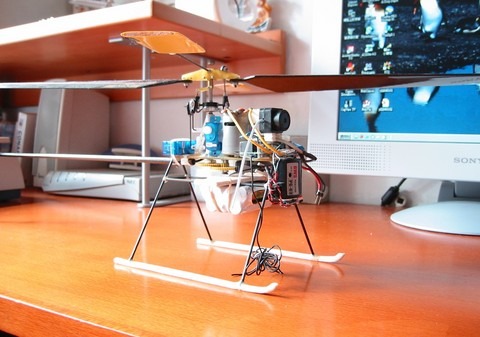 One of the parts you'll probably have to buy is the electronic gyroscope; otherwise, many of the other parts have been adapted or borrowed from other electronics.  CD-ROM drives are apparently a good source of low-profile brushless motors.
The camera mod, meanwhile, uses a simple wireless spy-cam that's stripped down to it bare essentials.  The power source had to be separate from that of the rotors, as one caused interference to the other, and so a high-voltage 12A battery was soldered in.  After all that, the camera assembly weighs just 9g, low enough for the compact helicopter to carry it.
[via Hack N Mod]