DIY Daft Punk disco-floor table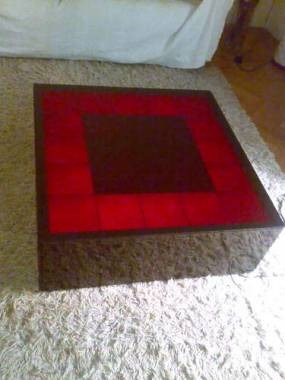 My plans for a luxury lifestyle are constantly scuppered by not having more than a few pennies to my name, so I'm forced to admire stunning pieces of modern design through the shop windows (before I'm moved on by the police) rather than in the comfort of my own home.  That's why it's so good to see a DIY version of furnishings store Habitat's Daft Punk-designed LED disco table.  For around €325 the writer of this Instructable put together his own mini dancefloor (though you probably wouldn't be safe to clamber up on it) which looks, to my greedy eye, a pretty good facsimile of the original.Check out the video of the table in action, after the cut...
 https://www.youtube.com/watch?v=vh4EyXJ7tNM
A connection to the guy's computer gives the LED lights a beat to flash along to, and while there looks to be a fair bit of soldering required for all the lighting clusters you wouldn't have to be particularly tidy since the whole thing is covered up with smoked glass.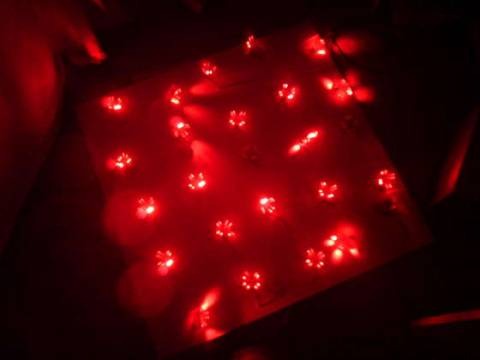 How to build a Daft Punk table replica [Instructables]