Diving into Ubisoft's Child of Light with artist Yoshitaka Amano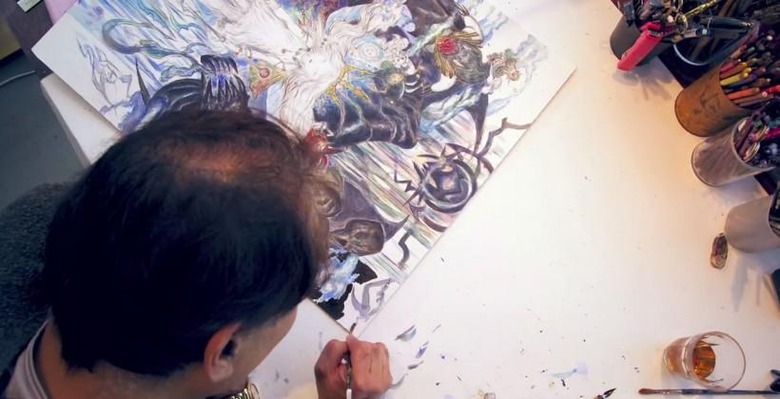 Japanese artist Yoshitaka Amano lent his talents tot he game Child of Light this year, and this week we're being given a behind-the-scenes look at this master's work. Ubisoft has pushed a video of this man in his workshop – his drafting table, that is – showing how he went about making one masterpiece of a cover image for the game Child of Light.
While this artwork is inspired by the game, rather than the other way around, it is the same work you'll see in the Child of Light Deluxe Edition. This edition comes in an "Official Deluxe Box" and brings both digital versions of the game, for both PlayStation 3 and PlayStation 4. Users also get a Dark Aurora Customization Pack and a Golum Pack, an Igniculus key ring, and a book of art book with "unrevealed artworks" from the title.
In the Deluxe Edition of Child of Light, users also get an A2-sized poster designed by Yoshitaka Amano. That's the poster you're seeing designed here. A2 size, for reference, is 420 x 594 mm or 16.5 x 23.4 inches – slightly smaller than a standard-sized 18 x 24 art print.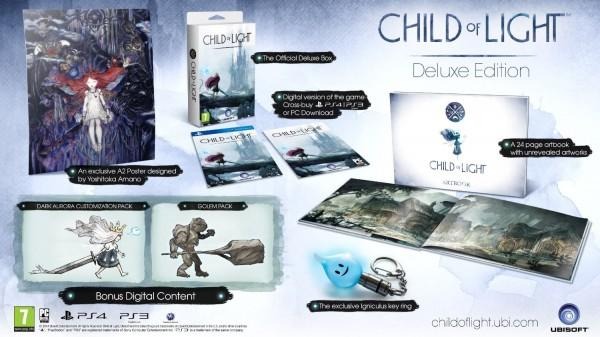 According to Amano, he wanted to express the following: "when a child is born, she might fight against the challenges of the world she lives in." This is also reflected in the game itself, Child of Light, which will be released cross-platform on the 30th of April.
Users will be able to purchase and play Child of Light with Xbox One, Xbox 360, PlayStation 4, PlayStation 3, Wii U, and on Windows PC. This side-scrolling work of art will be released worldwide.