Disney's Mickey and Minnie AR Emojis arrive on Galaxy S9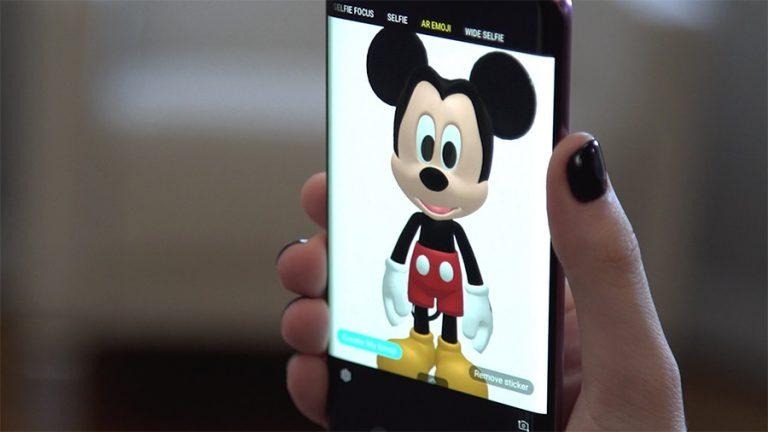 Samsung promised us Disney AR Emojis for the Galaxy S9 and Galaxy S9+, and sure enough they're arriving here on launch day. One of the headline features on the Android smartphone, AR Emojis use the front-facing camera to track face and body movements and animate a virtual character on-screen.
As we've already seen, the Galaxy S9 can generate those characters based on the user's own appearance. In that case, a 2D image of the user is converted into an animated cartoon version, which can be customized with different clothes, hair, glasses, and more. The Galaxy S9 automatically uses that AR Emoji to create a variety of reaction GIFs, though can also be manipulated manually for photos and videos.
If you'd rather animate a preconfigured character, however, Samsung has you covered there, too. The company has inked a deal with Disney to bring some of the most popular characters from the company to the Galaxy S9 and S9+. It kicks off with two of the best known: Mickey Mouse and Minnie Mouse.
Each uses the smartphone's front-facing camera to animate, tracking in excess of 100 different facial features and bringing the cartoon mice to life. Over the course of the year, Samsung says, there'll be more additions from Disney's catalog. That will include characters from The Incredibles, Zootopia, and Frozen.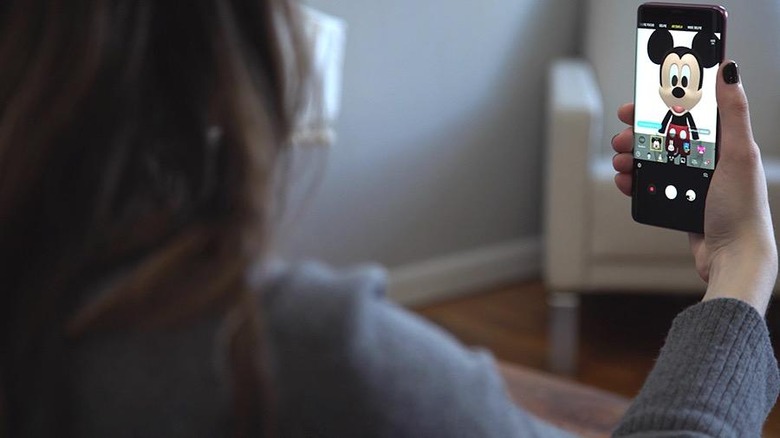 As with regular AR Emoji, you'll be able to use these Disney characters to create reaction GIFs that can then be sent in any messaging app that supports the file type. Mickey and Minnie will be available to download through the AR Emoji tab on the Galaxy S9 and S9+, which appears as a new mode in the updated camera app, from today.
It's quite the coup for Samsung. Disney has a long-standing agreement with Apple, with Mickey and other characters appearing as watch faces on the Apple Watch, for example. Last year, Apple added a selection of animated Disney characters to its Clips app for the iPhone.
The Galaxy S9 and S9+ have been up for preorder since earlier this month. Deliveries and in-store sales kick off today, with the two smartphones offering a variety of new features including a Dual Aperture camera. That offers both f/1.5 and f/2.4 aperture lenses which can be switched between – either manually or automatically – for low or regular light situations.