Disney's Cars 3 trailer, IMDB cast, plot run teaser in detail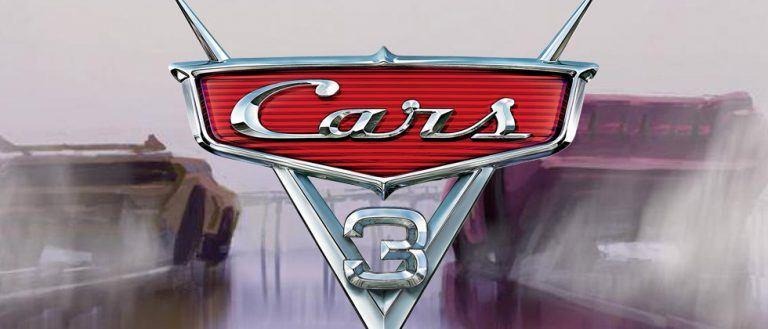 The Cars 3 Teaser trailer for the 2017 film of the same name has been released along with a short cast list. This first teaser trailer shows 50 seconds of video making clear a set of major upgrades in video graphics. This won't be your Papa's Cars – and it certainly won't be the oddity that was Cars 2. It'll be something more intense, more personal, and hopefully more simple.
This film is tipped to include the following actors – and remember that Disney has only confirmed the first three. Owen Wilson as Lightning McQueen, Jose Premole as Toni, Jason Pace as Radio Sports Talk DJ (from the trailer). Tipped on the low-down unofficially – not on IMDB, that is to say, are Larry the Cable Guy as Mater, Bonnie Hunt as Sally, Cheech Marin as Ramone, and Michael Wallis as Sheriff.
There'll also be a character by the name of Jackson Storm, also likely appearing just for a moment in this teaser trailer. Jackson Storm is a new racer that throws Lightning McQueen for a loop, causing him to seek advice on sticking with the new generation of racers in NASCAR and etcetera.
The images you see above and below come from Noah Klocek from Pixar. They show both Lightning McQueen and the new car that'll be helping him get speedy, Cruz Ramirez. These are conceptual art pieces, not frames from the film.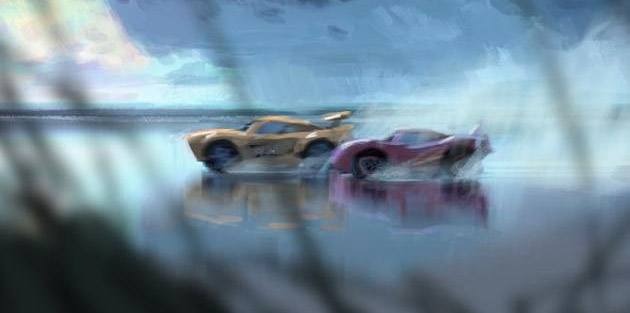 Pixar chief creative officer John Lasseter said – all the way back in 2014 – that this film will be unique. He suggested that Cars 3 will have at least one tribute to a classic film, "The Castle of Cagliostro" as directed by Hayao Miyazaki.
This film's existence was announced back on March 18th, 2014. Back then it was Disney CEO Bob Iger who suggested that Pixar had begun pre-production on "Cars 3". Iger also announced that The Incredibles 2 was set to be made, though little is known about production and cast at this time. Cars 3 will be released in theaters on June 16th, 2017 wherever fabulous kids films are shown.