Disney to buy 21st Century Fox in massive $54b deal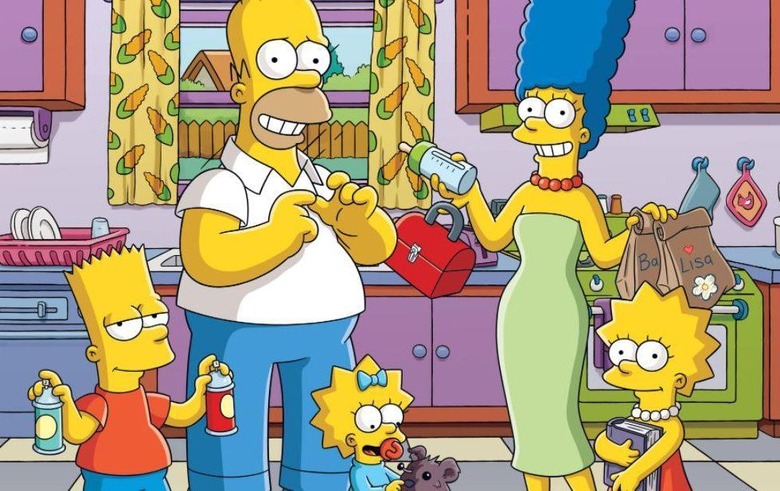 As expected, Disney has announced its intention to buy up 21st Century Fox, further expanding its already huge media empire. Rumors have been circulating for quite some time now, but in the end, Disney was the only company left at the table. Get ready, because this means that The Simpsons are now officially a part of the House of Mouse, along with Luke Skywalker and Iron Man.
Disney will pay approximately $52.4 billion in this all-stock deal. Pretty much all of 21st Century Fox's properties are included in this deal, save for a selection of Fox Broadcasting stations including Fox News, Fox Business Network, FS1, FS2, and Big Ten Network. Those stations will be rolled into a new company and "spun off to its shareholders."
Still, Fox's movie studios and big cable networks (such as FX and National Geographic) will come under ownership of Disney, including the properties Fox owns the rights to. Some of those Fox-owned properties that will be changing hands include Avatar, X-Men, and The Simpsons, so Disney continues to snatch up some of the biggest media franchises around at a somewhat alarming pace.
This merger has a pretty interesting implication for Disney's direct-to-consumer efforts. With the acquisition of Fox, Disney's stake in Hulu will grow to be a controlling one. Couple that with Disney's planned streaming service and it's clear that the company is going to try to tackle on demand content in a big way. This will also expand Disney's global reach, as it will come under control of Fox's stake in Star in India and Sky in Europe – the latter being a company that Fox is looking to buy entirely before the transaction with Disney completes.
Some Marvel fans are also getting excited about this merger, as it means that properties like X-Men, Fantastic Four, and Deadpool will be under the Marvel roof once more. Disney specifically mentions integrating these franchises with the existing Marvel universe to "create richer, more complex worlds of inter-related characters and stores that audiences have shown they love."
While the Boards of Directors for both Disney and 21st Century Fox have already approved the deal, it's still subject to approval by the shareholders of both companies. Just as well, the deal needs to be approved by regulators in the US and abroad, given the global reach this buy out will give Disney. We'll have more for you on this merger once it gets the necessary approval, so stay tuned.