Disney shows new Baby Yoda toys that don't ship till spring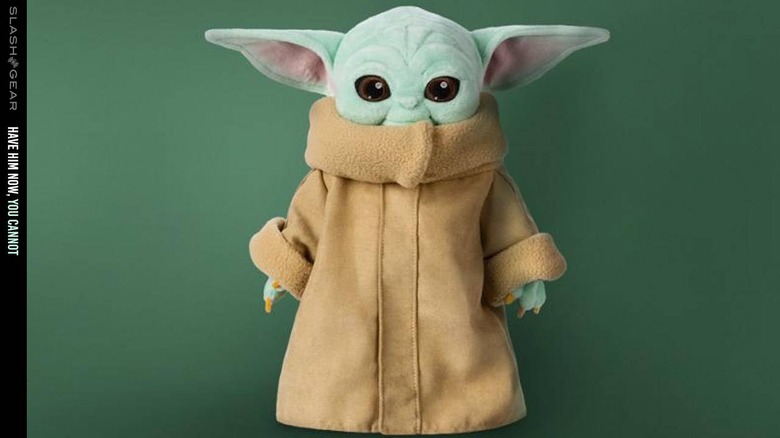 The Disney Shop revealed another Baby Yoda plush toy today. This wouldn't be a big deal on its own, but this reveal is strange. Much like the first Baby Yoda (aka The Child) plush toy (and every other official Baby Yoda toy), this new plush won't be available until late February of 2020. It's as if Disney wants to drive fans into the loving embrace of independent artists creating their own yarn baby Yodas on Etsy!
This new The Child Plush from Star Wars: The Mandalorian – is on Pre-order. This means you can give Disney your money now, then wait a few months before you get your product. Unlike the first plush The Child revealed by Disney, this one has no warning about how it might look different by the time it's actually ready for stores.
Magic in the details
• Embroidered features
• Soft, squeezable fill
• Faux suede coat
• Fuzzy trims
• As seen in Star Wars: The Mandalorian on Disney+
This little creature is largely made of polyester and is approximately 11-inches tall. Unlike the first official plush Baby Yoda, this one's probably 100% soft. It's also very cute, and has a price of approximately $25 USD.
UPDATE: Two different dates are given for the potential release of this plush doll. One part of the sale listing suggests that the "pre-order product" will be available by 02/20/2020. Another part of the same page says that the Disney Store expects this item to be available by 3/11/2020.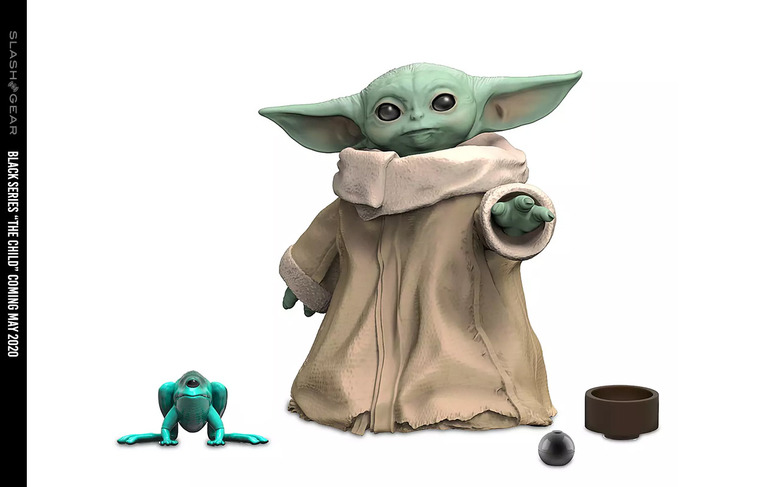 There's also a newly listed "The Child Black Series Action Figure by Hasbro" that's also on pre-order. This will cost you $10, and is expected to be available by 05/04/2020. This figure is scaled to match 6-inch action figures, and includes bone broth bowl, toy ball, and Sorgan frog accessories.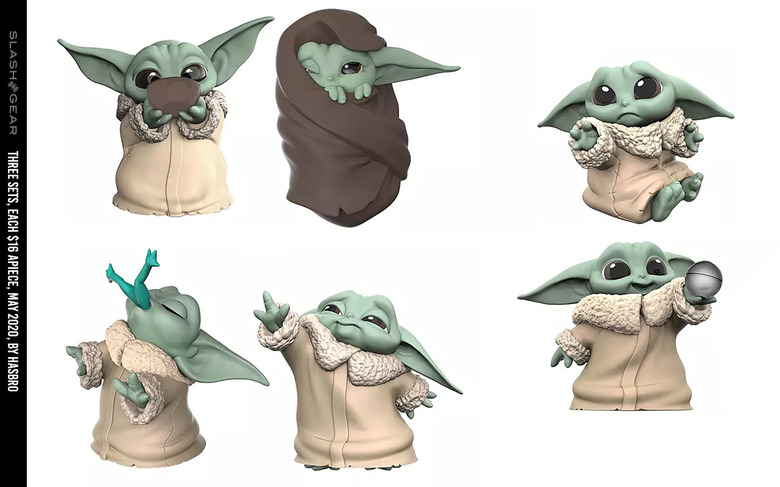 There are also three sets of "The Child Bounty Collection Figure Set" toy sets listed by Disney this week. These sets will also be on pre-order with shipping expected by 5/25/2020.
One of these Bounty Collection sets includes two figures – 'Don't Leave' and 'Ball Toy'. Another of the three sets includes "sipping soup" and "blanket-wrapped." The last set includes "Froggy Snack" and "Force Moment." Each of the sets will cost approximately $16 USD.