Dismal Samsung Q2 numbers forces Galaxy S6 price cut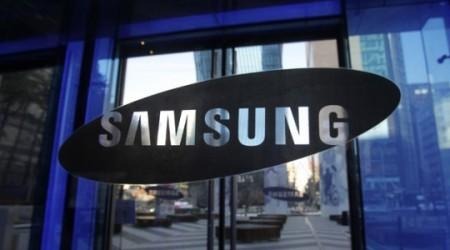 It's one thing for a product to be highly popular and another thing for that popularity to translate into profits. That was the case back then with the HTC One (M7 and M8) and is now the case with Samsung's Galaxy S6 and S6 edge duo. The Korea manufacturer has just released its second quarter financials and, while the company did see some increase in numbers, it was only ever so slight. Plus, the Galaxy S6 flagship, hoped to be its savior, turned out to be almost a dud.
Early this month, Samsung adjusted its estimates for the second quarter to take into account some factors, particularly the unexpectedly poor performance of the Galaxy S6 in the market. Back then, it projected that its consolidated revenue would be around 48 trillion KRW ($42.4 billion) while its operating profits would be 6.9 trillion KRW ($6.1 billion). It seems that they were almost spot on. Revenues were actually at 48.54 trillion KRW while profits were indeed 6.9 trillion KRW. These represented a rather marginal increase in the quarter-on-quarter numbers.
Again, much of the profits are attributed to Samsung's seminconductor business, not its mobile division. Even its TV and panel business fared rather poorly because of off-season conditions. The Galaxy S6 in particular, was a mixed basket. Although it did bring in some improved earnings, that was offset by low shipments thanks to supply and production issues as well as marketing expenditures.
Naturally, Samsung sees the second half of the year to be quite challenging, but it isn't going to throw in the towel, of course. On the mobile front, it has a few fixes to try out first. For one, it plans on adjusting the price of the Galaxy S6 and S6 ege. Together with adjustments in the supply and production chain, this could make the smarpthones more accessible and affordable. It will also introduce a new model with a larger screen, perhaps referring to the Galaxy Note 5 and Galaxy S6 edge+ coming in just two weeks. There are also plans on introducing more models in the low and mid tiers. And finally, Samsung is wisely going to rethink their marketing expenses.
Samsung has been in this situation before and has made similar promises in the past. The Galaxy S6 gave it a slight reprieve, no matter how little. To its defense, it isn't the only smartphone giant facing difficulties. Even chief rival LG has had a tough quarter. With the iPhone 6s and 6s Plus due in two months, it might be even tougher still.
SOURCE: Samsung