DISH Network is giving out free HopperGO DVRs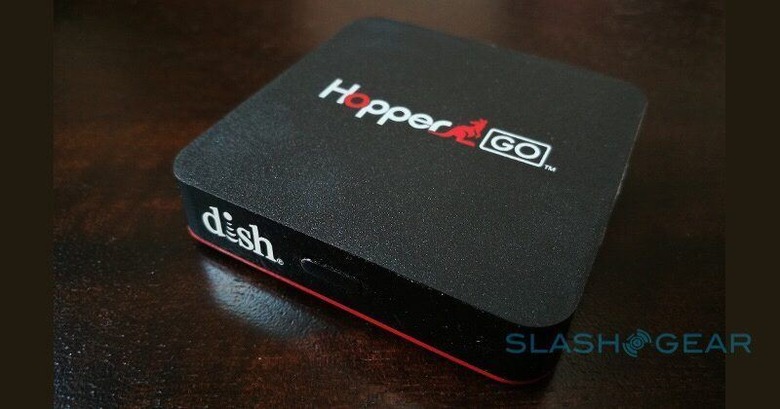 This week the folks at DISH have made clear their intent with this holiday season, giving a bunch of HopperGO devices away to roll in the new users. To make this happen, users are asked to call a phone number and mention a code right after signing up for a Flex Pack. Users might also want to sign up for "any other base programming package" – these also work just as well, so says DISH.
The deal gets a bit hazy between suggesting users will "automatically be shipped" a HopperGO and requiring a phone call. In the interest of covering all of one's own bases, we'd suggest assuming the call is necessary. To do this, once a user is signed up with a new base programming package or Flex Pack, one should call 1-855-505-5252. After they pick up, the user will want to mention the code "FreeHopperGO."
SEE MORE: HopperGO hands-on
The HopperGO is essentially a pocketable DVR, allowing the user to record TV shows wherever they may roam. The HopperGO is able to store approximately 100 hours of content, and is battery powered. Once the user records content with the HopperGO, it can be used in concert with a mobile tablet or smartphone to watch content.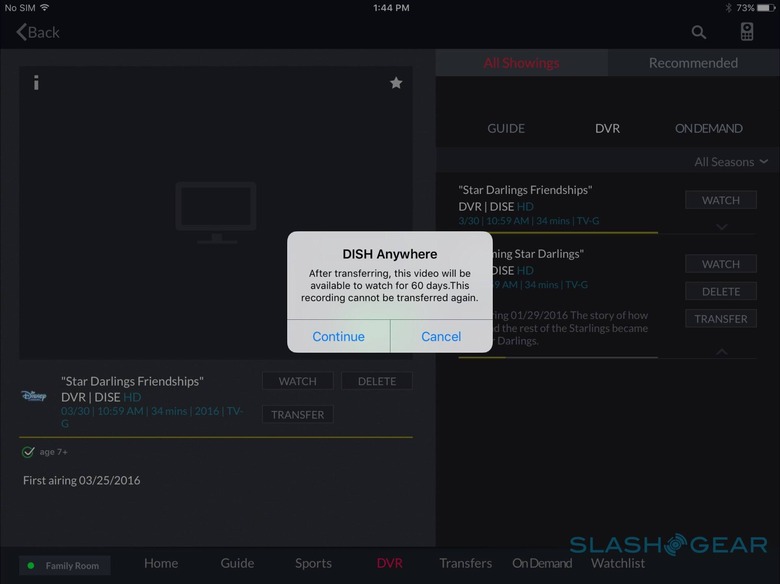 The DISH Flex Pack allows the user to "create their own" TV package, including 85 channels as a base. After the base pack, there are a number of "Packs" of channels that can be added on. These packs include Local news, Kids pack, News Pack, Regional Action pack, Variety Pack, and other oddities.
If the user chooses not to add any extra packs, pricing is set at $29.99 USD per month for 2-years. After that, DISH could potentially raise the price per month of this package. This does not include taxes or fees, and includes an "eAutopay" discount of $5 per month which lasts 24 months (or, again, 2-years).