DISH Network Hopper and Joey multi-zone DVR system revealed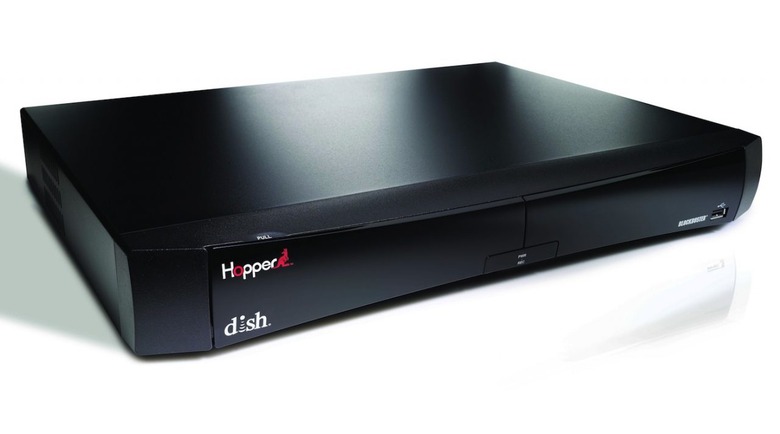 DISH Network has revealed its new whole-house high definition DVR system, the bizarrely named Hopper and Joey, consisting of a main DVR base station and multiple smaller STBs. Hopper can record up to six HD channels simultaneously to its 2TB of internal storage, funneling that to individual Joey boxes that are connected via your home's existing co-axial cabling. Meanwhile an ecosystem of Sling adapters, online management through the browser and the DISH Remote Access apps allow for access outside of the home.
There's also on-demand access to HD content from ABC, CBS, FOX and NBC, Sirius XM radio and Blockbuster @Home with a further 3,000 titles on-demand. The Weather Channel, msnbc, NBC Sports and Access Hollywood apps are preloaded, and there's predictive search to help you find the content you're interested in more readily.
Inside Hopper there's a 750MHz Broadcom chipset and three satellite tuners, capable of streaming to four sets simultaneously. You also get Bluetooth for wireless headphones and picture-in-picture support. The included remote pairs up via ZigBee RF4CE, not IR, which means it doesn't demand line-of-sight, and there's even a "locate" button on the Hopper and Joey units that makes the remote wail so that you can find it more easily.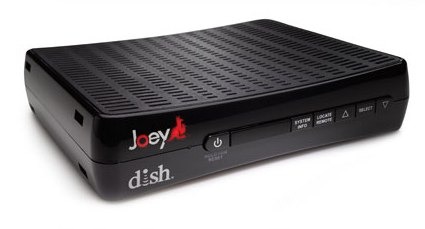 DISH intends to add Facebook, Twitter, Pandora and photo sharing to the system, as well as games, news, weather, sports, and stock quotes. More immediately, there's a new HBO On Demand and Cinemax On Demand offering with expanded content to stream, along with DISH Unplugged that loads new HBO content on your Hopper every day via satellite.
Hopper and Joey will be available in Q1 2012; DISH Network will announce hardware pricing and package costs closer to launch.