Dish Network 722s HD PVR adds Slingbox & Slingcatcher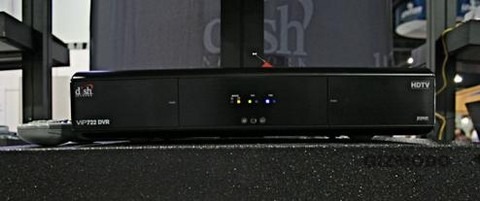 Dish Network have announced their latest set-top box, the 722s High Definition PVR, which features the company's collaboration with Sling Technologies.  The 722s basically includes a Slingbox media streamer and a Slingcatcher, to show internet-based video on your HDTV.  There's also a Yahoo!-branded internet browser and a remote with a touchpad.
The 722s also supports Sling Technology's Clip + Sling, which allows you to cut out snippets of video and share them with others.  Its GUI has been updated to accommodate all that new functionality, as well as new icons and improved programme guide.  The remote itself uses UHF radio rather than IR, which means it should work at longer distances and through walls; great if you're Slinging your video to another TV. 
Other details are scant.  There's no word on whether it updates the original 722's storage – 55 hours of 1080i or 720p HD video, or 350 hours of standard definition video – nor whether they've added WiFi.  Price and availability are also unknown
[via Gizmodo]