DISH Hopper gets Control4 integration for smart home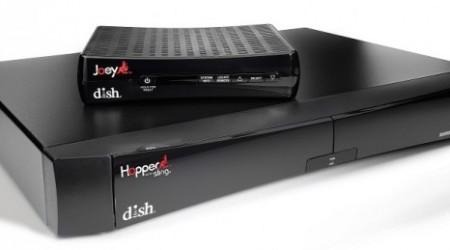 DISH and Control4 have teamed up to integrate the Hopper HD DRV into the Control4 home automation system, spreading control of the digital video recorder across any in-wall touchscreen, remote, tablet, or smartphone used in the home. Building on DISH's API, which the company launched back in July, the integration means that those living in a Control4-enabled smart home will be able to manage setting and playing back their recordings from third-party devices, as well as have EPG information fed into the system and displayed on other screens.
In addition, on-demand and pay-per-view content will be accessible from around the home, rather than just on the DISH Hopper system itself. Information on each of the Hopper units and the channels they're currently tuned to will also be shown.
Hopper also has a couple of more unusual features compared to other DVRs, but Control4 has integration with those too. The PrimeTime Anytime service offers three hours of catch-up primetime programming, for instance, and is available up to 8 days from the initial air date; that will be accessible through Control4 installations.
Meanwhile, there's also AutoHop support for limited skipping of commercials during shows.
The partnership comes as more entrants prepare to wade into the smart home entertainment space, not least on consoles. Microsoft's Xbox One, for instance, has been designed to for voice-control over live and recorded media, able to switch between a gaming environment and an entertainment environment complete with the ability to ask for specific channels or shows and have Kinect automatically switch to them.
Apple has also been cranking up its smart home push, with recent updates to the Apple TV adding more channels along with iTunes Radio support. The company has also made it easier to integrate an Apple TV into a new installation, with one-tap setup from an iOS 7 devices.
Obviously not everyone has – or can afford – a complete Control4 system in their home. However, DISH says the partnership is just the first step in spreading second-screen functionality around Hopper.