DISH adds Netflix and Vevo to Hopper DVR, Joey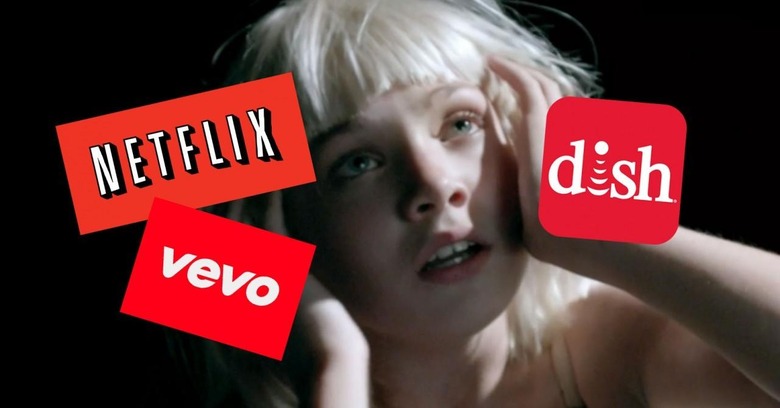 This week the folks at DISH Network have added Netflix multi-room functionality for their Joey-using clients. In addition to extending the abilities of Netflix, DISH is bringing Vevo – for music videos – to the Hopper DVR experience. DISH suggests that the addition of Netflix in this manner to Joey units makes them "the first major U.S. pay-TV provider to offer its customers a whole-home Netflix experience." To be clear, this isn't the first time Netflix has been on the Hopper DVR – it's the first time it's been extended to the Joey system.
Now that the Joey can make use of Netflix, multiple users in a single area can play Netflix selections at once. Before today, multiple users on the same Netflix account would have had to have used a completely separate device to run Netflix in a room separate from the main living space in a home with the DISH system.
Adding Vevo to the mix means users will be able to access a wide variety of music videos like the one embedded below this paragraph. Vevo is the current undisputed king of music video hosting online – you'll see the VEVO brand on music videos everywhere – even on YouTube.
Second-generation DISH Hopper users will see Netflix app connectivity with Joey clients "within the coming weeks. This includes Joey, Super Joey, and Wireless Joey as well.
Vevo's addition to the DISH network makes it the first pay-TV provider to provide the app. Inside Vevo, users will have access to "more than 140,000 music videos directly from their TV." This app appears on DISH's second-generation Hopper as of this afternoon.