DirecTV NOW's killer Apple TV 4K deal is back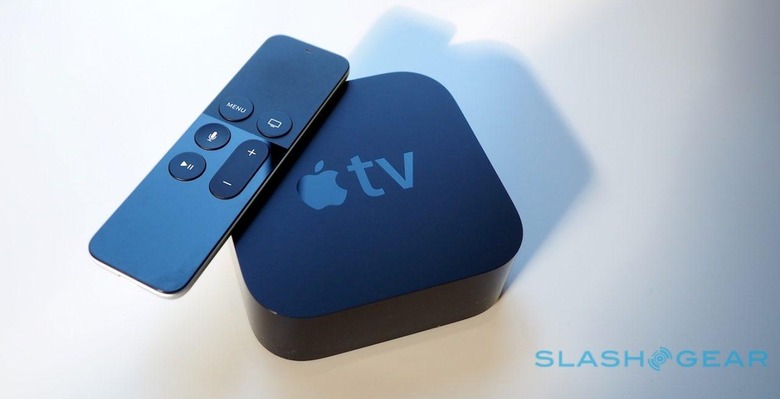 DirecTV has quietly launched another of its must-see Apple TV deals, with new sign-ups to the DirecTV NOW on-demand service getting Apple's set-top box free. While it's not the first time we've seen the company run a promotion of this sort, this time around it's not forcing would-be shoppers to go in-store to take advantage of it. Instead, you can sign up online.
It's fairly straightforward. Rather than having to prepay for four months of DirecTV NOW service to qualify for an Apple TV, DirecTV is only asking for three months prepaid service. At $35 per month, that works out to $105.
In return, along with the various live TV channels and on-demand content that DirecTV includes, you also get a new Apple TV 4K. It's the latest model, with up to 4K Ultra HD support and 32 GB of onboard storage. However, it's worth noting that while the set-top box might support 4K, right now you won't actually get DirecTV NOW in Ultra HD resolution.
The company ran a similar deal in mid-2017, which proved to be madly popular. However, making it a little more difficult to participate, it would only honor the promotional pricing at the time if buyers called up or went into a brick & mortar AT&T store. This time, though, that limitation has been lifted, and you can grab the Apple TV without needing to talk to anybody, something that pleases our antisocial souls incredibly.
Only one Apple TV 4K can be redeemed per DirecTV NOW subscription, the company points out, and only two can be redeemed per shipping address. Even with that, this still seems like a pretty good deal overall. If you want to buy an Apple TV 4K 32GB from Apple direct, you're looking at $179. That means you not only get the three months of DirecTV NOW service – which is based on a month-to-month agreement and so can be cancelled at any point, though you won't get a refund if you do so before that first three months you've prepaid – but you save a hefty $74 in the process.
AT&T and DirecTV says that the offer is only available for a limited period, though isn't confirming exactly how long that period will last. Still, if you've been considering adding a new Apple TV 4K to your home entertainment setup this might well be the time to do it.
MORE DirecTV