DirecTV channels Siri-style speech for smartphone controller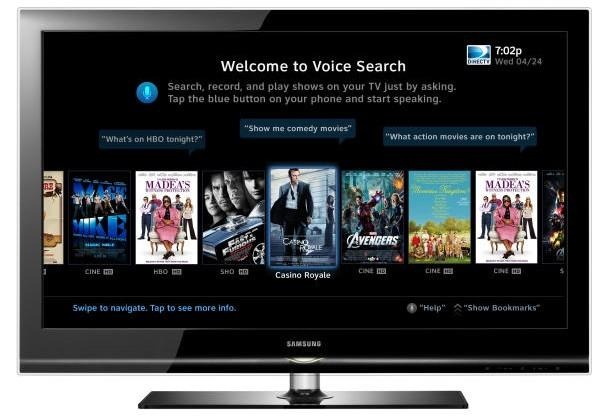 Shouting at your TV will soon have more of an impact than just raising your blood pressure, with news that DirecTV expects to update its smartphone remote app with voice-control this summer. Capable of searching through live TV and on-demand content, and – like Apple's Siri – recognizing natural language rather than requiring the viewer memorize specific controls, CNET reports, the functionality will not only allow you to chatter to your DirecTV box in the living room, but remotely command it while out and about.
DirecTV's existing apps – for iOS and Android – are both in line for the update, which is due to come down the line sometime over the summer. They will also retain the existing placeshifting-style streaming abilities, which already allows viewers to view searched-for shows either on their phone or the TV, or indeed to browse search results on the TV screen using the app as a touchpad for navigation.
The difference, however, will be in how those search terms are entered. Rather than an on-screen keyboard, DirecTV will accept natural spoken queries – the company apparently demonstrated things like "search for comedies with Adam Sandler" in addition to requests for recent sports games by team – in addition to filtering with channel, actor, genre, and time.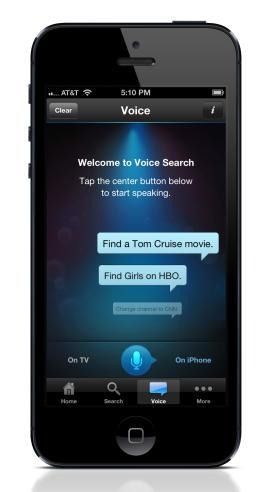 One possible addition to what DirecTV is referring to as "open beta" functionality is room for promotional content. The updated app features speech bubbles which, by default, make suggestions as to possible searches subscribers might want to make. However, DirecTV has confirmed that the same UI is being considered for including adverts, presumably including pay-per-view movies and other on-demand content.
Speaking to a TV rather than navigating with a remote is something several manufacturers are trying to perfect, though the results have been mixed so far. Several models from Samsung and LG's ranges include the functionality, with microphones integrated into the remote controls, while Apple's long-rumored Apple Television has been tipped to use Siri for its control system.