Direct Messenger lets you use Twitter DMs and nothing else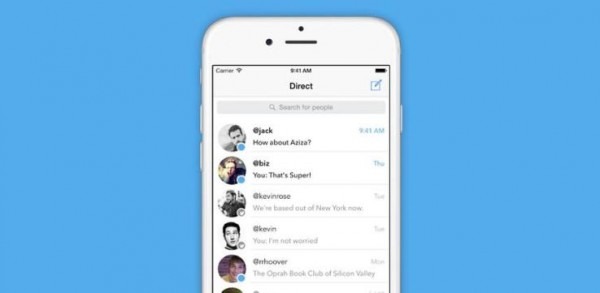 While Twitter has been revamping its Direct Messages feature recently, including the elimination of the 140-character limit, letting users message people not following them, and supporting pictures & URLs, its official apps still heavily focus on the rest of the social network's uses. For those who've been wanting to just use Twitter's Direct Messages as a stand-alone chat app, now there's the unofficial app Direct Messenger for iOS.
Direct Messenger is fairly simple to understand: it links with your Twitter account just like any other third-party app for the social network, but it's only functions are those related to Direct Messages. There's no tweeting or replying to tweets, just private messages.
Messages are displayed as a list of conversations that's typical with other chatting apps. Hitting the compose button brings up a list of followers to choose from, and messages can be sent with text, photos, emoji, location data, or even a custom heart animation.
There are a few limitations with Direct Messenger, most related to how Twitter puts restrictions on its API for third-party apps. For instance, that custom heart animation isn't supported by Twitter, so unless the message recipient is also using the app, they'll just see the standard blue heart emoticon. The same goes for sending images; if they don't use Direct Messenger, the recipient gets a link to the photo.
Seeing as how Facebook has been making strides in turning its Messenger into a stand-alone service, it seems likely Twitter will eventually do the same. But in the meantime, Direct Messenger is more than a decent substitute for a third-party offering, not to mention that it's completely free.
SOURCE Direct Messenger [App Store]