Twitter 140-character limit lifted for DMs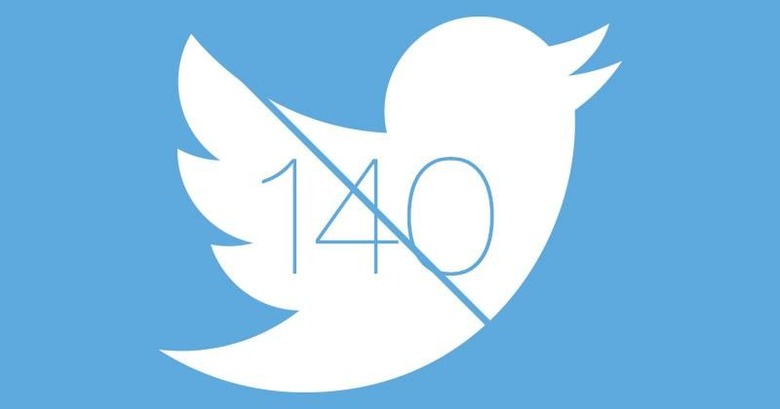 Twitter lifts the character limit on direct messages while the standard Twitter Tweet limit sticks to 140. This update is coming in waves, so don't expect to be able to send a constitutional amendment to your best friend in a DM just yet. You might have to wait until the entire system is updated, which may take a few days. For those lucky enough to be allowed to send longer DMs, the world is now yours. Converse as long as you wish without having to limit yourself to the tyranny of 140 characters or less.
"You can now chat on (and on) in a single Direct Message and likely still have some characters left over," so says Twitter's Sachin Agarwal, Product Manager in a public message today. This update will be taking place first on Android and iOS, then will be making its way to Twitter.com in web browsers around the world.
After the update hits mobile and web browsers, TweetDeck and Twitter for Mac will have the update today.
"You may be wondering what this means for the public side of Twitter," said Twitter's Agarwal. "In a word, nothing."
The limit remains for standard public Tweets. Don't expect this to change any time soon. Limits also remain for sending and receiving Direct Messages via SMS. This will not change any time soon.
What will change soon is private, direct messages on Android, iOS, in web browsers, and through TweetDeck and Twitter for Mac. Twitter suggests that this update could come today for most, but for some could take "the next few weeks." Cross your fingers.