Digitalcube i-station U7 GPS is wise to the art of ECO driving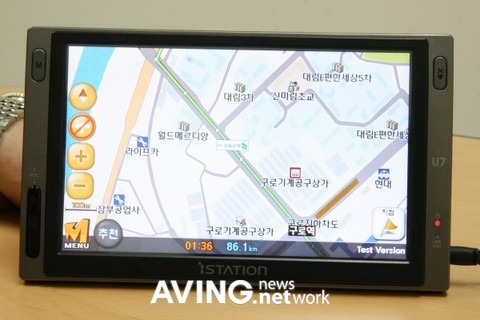 Given today's gas prices (and the likelihood that tomorrow's gas prices won't be any happier), many drivers are considering replacing their cars with more economical models.  Of course, there are other ways to save gas, perhaps the simplest being to change your driving style.  A leaden right foot will see you burning money as well as rubber.  Digitalcube have just announced their latest GPS device, the i-station U7, which aims to instruct you in the finer arts of frugal driving while taking you the shortest route to your destination.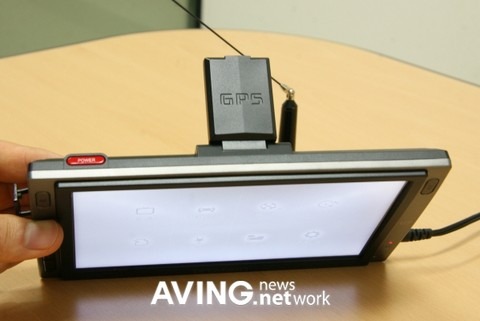 The U7 uses its knowledge of the most economical roads to drive on – including using a tilt-sensitive GPS receiver to track hills, which obviously require more grunt to get up – as well as a built-in knowledge of the ideal driving style to instruct the driver on how best to proceed.  There's a 7-inch 800 x 480 touchscreen to tell you, as well as a blue/red LED that changes according to whether you're going sensibly or not. 
Since this is a Digitalcube product, there's plenty to do en-route.  Media playback – both audio and video – is obviously there, together with DMB digital TV.  The D7 uses the "MAPPY UNITED" sat-nav software, which I have to say isn't something I've come across before, but it does include traffic information. 
Packed wit 4GB of onboard memory, and with a very slim chassis indeed, the Digitalcube i-station U7 will go on sale in Korea in a little less than a month, priced at 398,000KRW ($382).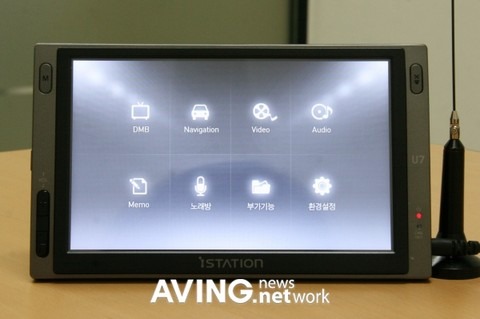 [via AVING]