Digital Tattoos drop the Moto X requirement soon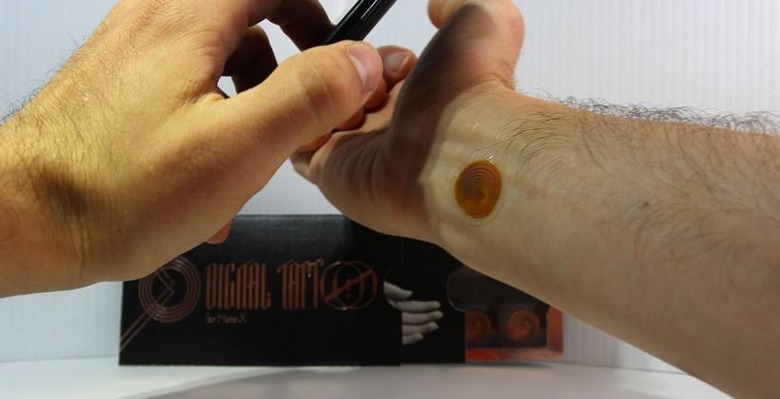 After a week with a digital tattoo for the Motorola Moto X, and only for the Motorola Moto X, it became apparent that we needed more. Not more tattoos – we're fine with this test with this tech, as it's relatively limiting. Instead, we're pumped up about our chat with the creators of the digital tattoo, VivaLnk – especially regarding the upgrade.
In the near future, VivaLnk will release a new set of digital tattoos which will allow their users to reprogram at will. That means unlocking doors, activating music tracks, and redirecting smartphones to webpages (just so long as you've got the requisite technology on the other end).
These digital tattoos work like standard NFC tags now, save their ability to be reprogrammed. At the moment they only unlock the Moto X. That's neat, but it's not super helpful for everyone who doesn't own a Moto X, obviously.
Turning the NFC tag into a digital business card on your wrist. Bring that Digital Tattoo with you to CES, MWC, or any number of developer concerts and you'll look fabulous while you share your information without wasting paper.
Have a peek at our original VivaLnk Moto X Digital Tattoo Review. Let us know what you plan on doing with your digital tattoos and we'll share the technology when we get it first, up close and personal.