Digital tattoo returns: "eSkin" for all NFC phones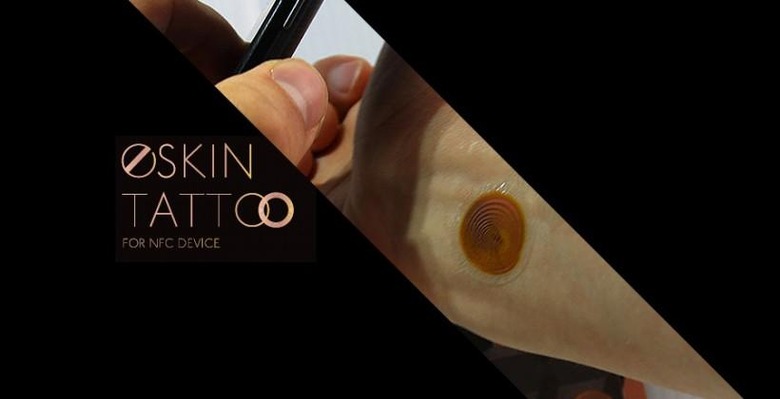 Remember when Motorola's Moto X had a digital tattoo you could apply that would unlock your phone? Turns out the company that made/makes said tattoo wasn't finished there. They've just done a sort of silent release of their next skin-applied technology, the eSkin Tattoo. This release is essentially the same as the Moto X-specific "Digital Tattoo", but it's made to interact with all NFC compatible phones (except your iPhone 6*, of course).
The company that makes digital tattoos for Motorola's Moto X is called VivaLnk. We did our own full Digital Tattoo Review earlier this year, and found them to be neat. Not especially rugged, but still – very intriguing. Like they had a lot of potential.
Surprise – VivaLnk was working on their release of a straight reprogrammable NFC tag tattoo the whole time. Just like the Digital Tattoo for Moto X, this "eSkin Tattoo for NFC Device" package is essentially a sheet of temporary tattoos.
You stick them on, they're supposed to last around a week, and they come off.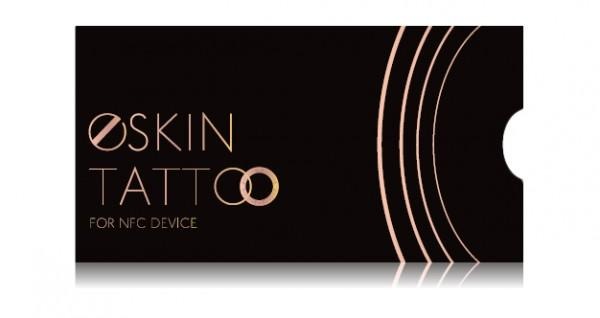 Now with the eSkin Tattoo era of digital tattoos, VivaLnk points us toward several apps for reprogramming NFC tags. With Trigger, PassWallet, and NFC Tools you'll be well on your way to odd uses of all kinds.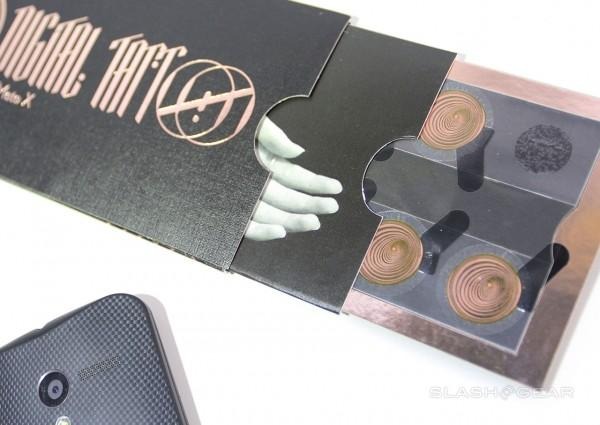 You can purchase the eSkin Tattoo pack for $11.99 USD – and that includes 10 tattoos in a single sleeve. At the moment, eSkin Tattoo is only available inside the United States.
*iPhone Note: Just so we're clear, again, the iPhone 6 and iPhone 6 Plus DO have NFC inside, but not for everything. Apple Pay is enabled with the NFC inside the iPhone 6 and 6 Plus, but nothing else.