Digital Storm intros new Marauder gaming PCs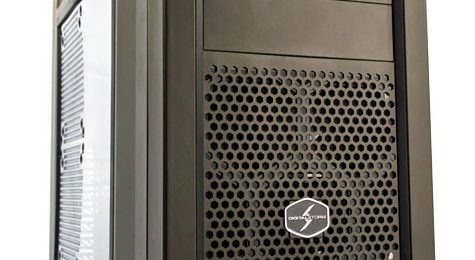 Digital Storm previously showed us the Aventum line of gaming PCs, so ridiculously expensive that we haven't looked at our wallet quite the same way ever since. The company has unveiled yet another line of PCs, but with some more modest prices this time around. They're calling it the Marauder series, and the entry-level model starts at just $799.
The PCs will be built around the Corsair Vengeance C70 chassis, as well as a Corsair GS 600W power supply regardless of which pricing option you spring for. Digital Storm say that each and every individual PC is put through a torture test for 72 hours prior to being shipped, involving industry benchmarks plus custom tests that check for faulty components.
The basic $799 model will feature a quad-core AMD FX-4100 processor clocked at 3.6Ghz, 8GB of Corsair Vengeance RAM, an AMD 7750 1GB GPU, and a 500GB hard drive. Both the processor and GPU improve as you move up in price, with the $1,299 model coming with an Intel Core i5-2500K CPU, an AMD 7870 2GB graphics card, and a 1TB hard drive.
All the PCs come with a three year limited warranty. You'll be able to pre-order all the models starting from today, but they won't ship until the middle of May. By that time the new Ivy Bridge CPUs should have landed, so maybe think about that before furiously clicking the order button.