Digital Storm's Aventum Custom PC Line Will Bankrupt You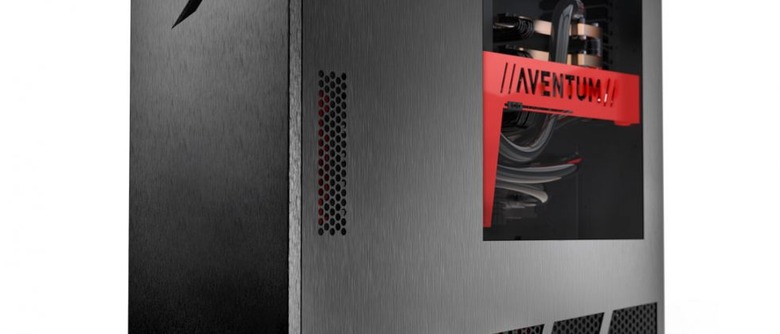 While consoles offer a happy medium between price and convenience, they often lack the graphical prowess associated with PCs. You also can't open up a console and have a tinker inside, replacing the parts you need as necessary to get a nice performance boost. If you've got the money to sink into a high performance PC, but don't want to build it yourself, then Digital Storm should probably be near the top of your list. Today they're unveiling a new line of custom PCs, dubbed Aventum.
Digital Storm have designed the chassis of the PC explicitly to keep temperatures low. Not only are there 13 fans inside the case that can be controlled individually, the CPU itself is liquid cooled by Digital Storm's Cryo-TEC system.
In terms of specs, there are four different "Level" configurations you can purchase, and even the base system is packing a lot of power. Level 1 offers a Core i7 2700K, 16GB of DDR3 RAM, an EVGA GTX 680 2GB graphics card, 120GB SSD and 1TB HDD, and 1050W PSU. Meanwhile, Level 4 takes things to the extreme, packing in two Intel Xeon E5-2560s for a total of twelve logical cores, 32GB of RAM, three GTX 680's in SLI, a 180GB SSD, and a massive 1500W PSU.
All of that doesn't come cheap, though. Level 1 costs $3,859, while Level 4 will set you back $7,856. Level 2 and 3 sit inbetween both in terms of specs and price.