Digital Storm Hailstorm II gaming PC brings torrential TITAN downpour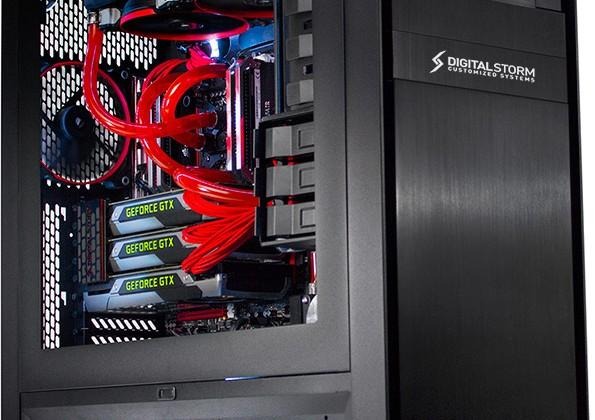 This week as we roll through NVIDIA's GPU Technology Conference and hear of the latest innovations in graphics processing prowess, we've heard a thunder strike – the Digital Storm Hailstorm II, a massive monster of a gaming PC. This beast has four distinct levels of excellence, ranging from a single GeForce GTX 680 all the way up to three – count them – three NVIDIA GeForce GTX TITAN GPUs for face-blasting graphics processing excellence. This set of builds is bordering on absolutely insane as the home gaming universe ramps up to a place where you'd have to be no less than tattooed with dedication to having the most powerful set of specifications – here you'll go wild!
With the Hailstorm II you'll have space for four radiators, four GPU units, and two CPUs. That's one massive amount of space on its own – then you consider how it'll all be blasting forth with the components Digital Storm is quoting here as out-of-box builds, you'll find your fingers sweating. With the Hailstorm II, you've got the first appearance of the Corsair Obsidian Series 900D, a monstrous black tower with a big window on the side so you can view this futuristic wallet-crushing collection for yourself.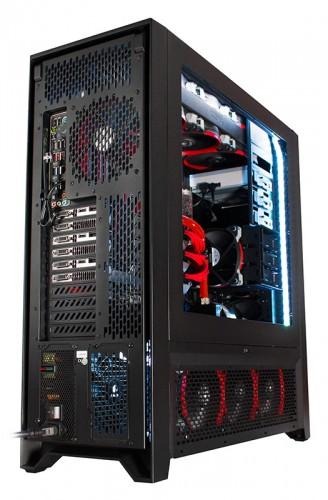 Inside you've got a liquid cooling system with three front intake fans and a lovely large rear exhaust fan to keep the air running through. If you'd like, this build allows you to ad an absurd 15 fans in total – so much freaking airflow you'll have to wear a jacket.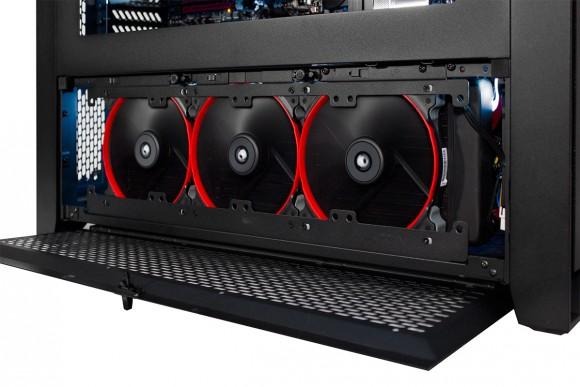 Up front you'll find a lovely brushed aluminum front panel that'll open up to show you a vast number of expansion slots – ten expansion slots in all, with room for up to nine hard drives or SSD with three hot-swappable mounts, four 5.25-inch optical drive bays, and more! You'll have two USB 3.0 ports for super quick transfer, four USB 2.0 ports for all your peripherals, and, just incase you're an over-the-top expander, the ability to work with two power supplies on the back.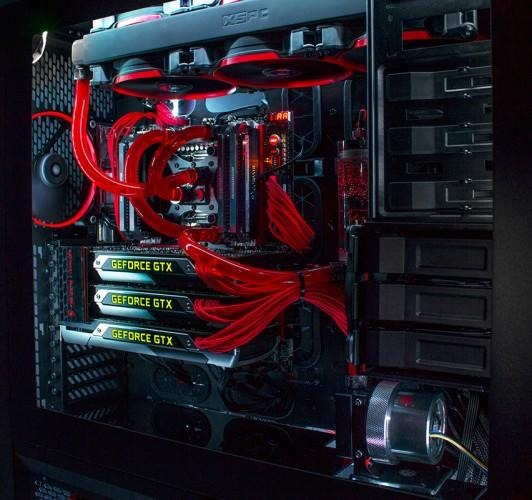 If that weren't enough, you'll find that each unit has gone through a 72-hour stress-test by Digital Storm, this including industry standard testing of the hardware and software as well as a proprietary testing process in place to detect any and all components that show the potential to fail in the future – you'll be set!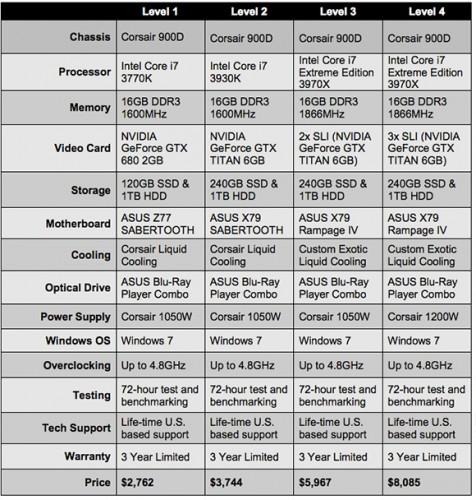 The system builds you'll be working with are as you see above, each of the prices reflective of the beastly innards they contain. You'll find that each of these systems uses fabulous Intel CPU power with the Core i7 across the board as well as NVIDIA GPUs. As noted, this is one of the first systems to work with the NVIDIA GeForce GTX TITAN GPU, and you'll be able to knock it up to 3x SLI NVIDIA GeForce GTX TITAN at 6GB – intense!