Digital Storm crams new Intel hardware into gaming PCs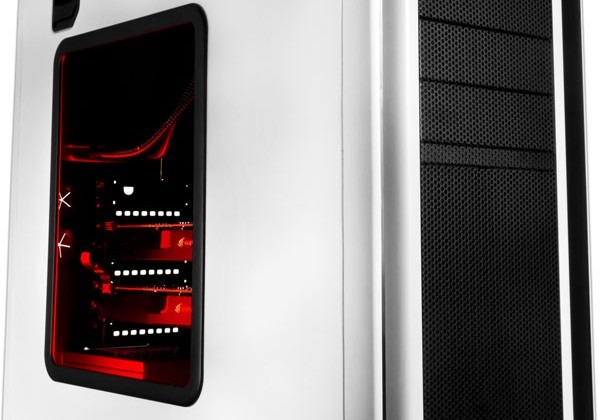 If you are a PC gamer and are looking for a new PC that you can use to play all the cool new games that have landed this year Digital Storm has something for you. The company has announced that it is now putting new Intel hardware into its ODE line of gaming PCs. The gaming PCs use the Intel X79 chipset and can be had with that new Core i7 3930K CPU that debuted today.
The processor has been factory overclocked to 4.6GHz for the ODE Level 4 gaming PC. The computer can be fitted with quad channel RAM kits in up to 16GB capacity. They can also be packed with multiple graphics cards with up to three NVIDIA GTX 570 video cards available.
The ODE Level 4 gaming PC sells for $3,399. It has the X79 mainboard and 3930K CPU inside along with 16GB of RAM. The PSU is a 1050W Corsair Pro 1050H and it gets a 120GB SSD and a 1TB HDD. The three video cards are standard at that price and it has red chassis lighting inside the white case.