Digifriends WiMAX MID coming to US 'very soon'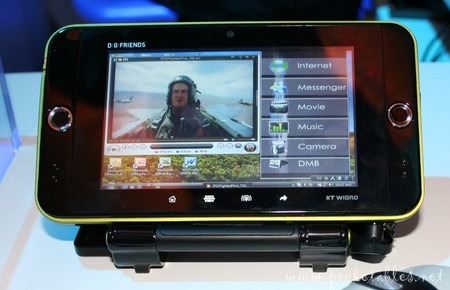 If you're considering the iPhone 3G to sate your high-speed mobile internet desires, there's another option close to the market.  According to Pocketables, Digifriends USA will "very soon" be selling their WiMAX Mobile Internet Device (MID) through contracted sales with Spring and NextWave.  [Edit: see after cut for an update] The compact device has a 4.8-inch 1024 x 600 WSVGA touchscreen and runs Windows Vista, XP or a Linux-based OS.  It also has a variety of accessory stands, including a QWERTY keyboard and stereo speaker array.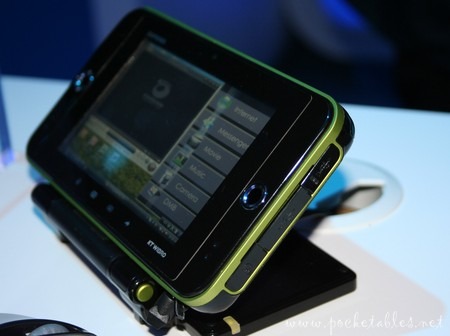 According to the Digifriends website the specs of the MID haven't changed since it was first announced back at CES 2008.  It's listed as using a 1.2GHz Intel Silverthorne (Poulsbo US15 chipset) with 1GB of RAM, and storage ranging from 30GB to 60GB (1.3-inch HDD).  Connectivity includes 802.16e mobile WiMAX (2.3 to 2.5GHz), WiBro (KT), 802.11b/g WiFi, Bluetooth 2.0+EDR and terrestrial DMB (DVB-H, 1-Seg).  There are two cameras, one VGA resolution on the front for video conferencing, and a 2-megapixel on the back with a dedicated shutter button.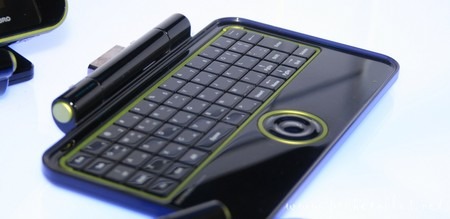 Ports include USB, miniUSB, and audio/mic/TV-out/VGA-out. Measuring 6.30 x 3.46 x 0.71-inches, the MID can also be outfitted with a GPS receiver or even a secondary display.  We're yet to hear pricing details or a confirmed availability date, but Digifriends seem to be in a rush to get the MID to market. 
[Edit: Peter Kim of Digifriends USA has been in touch to clarify where their MID is up to.  Apparently, while they're in talks with Sprint and NextWave, no contracts have been signed.  We may have to wait a little longer for this interesting-looking device]