DigiFi Digital Opera Wireless Headphones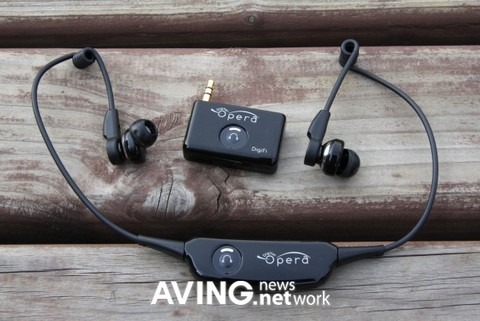 Headphones and audio accessories manufacturer DigiFi have been showing off their new Digital Opera wireless headphones, which couple an over-the-ear headset with an iPod adaptor.  Using Kleer's wireless audio technology, the system includes "point to multi-point" Listen In, which means up to four people can hear music from one transmitter dongle.  Kleer uses a proprietary RF wireless connection, promising "lossless CD-quality stereo".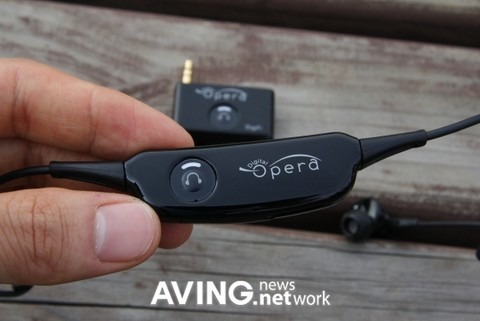 DigiFi are suggesting you can see in excess of 10hrs of playback through the headset, with a 20HZ to 20KHz frequency range, 86dB signal to noise ratio and less than 0.1-percent distortion.  The short-range Kleer wireless has 2.37Mbps bandwidth and a range of up to ten meters.  Best of all, when the Digital Opera set goes on sale – in Korea first, then the US and Japan, before worldwide availability – it'll cost around $98.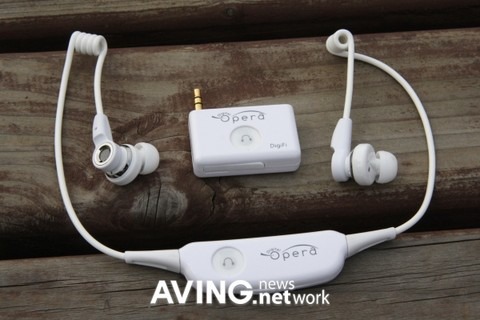 Kleer's technology has already been used with apparently superb results by Sennheiser.  Their MX W1 earphones were announced at the beginning of the year, and according to one reviewerare "one of the best sounding headphones" they'd ever heard.  While Sennheiser's version does away with the connecting band between the earbuds that the Digital Opera has, it also adds a hefty chunk to the price: the MX W1 set costs around $600.
[via AVING]