Did Sony just leak God of War's release date?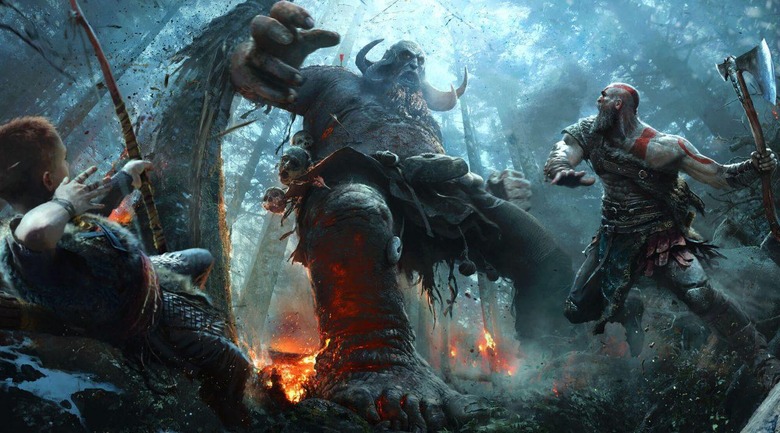 The PlayStation 4 has a lot of exciting games coming up, but perhaps one of the most exciting is God of War. Though you'd think most players would tire of God of War by now, after 12 releases across various Sony consoles and handhelds, this soft reboot of sorts is definitely shaking things up a bit. With Kratos now living among the gods of Norse mythology, the next God of War game should be quite different from what we're used to, at least as far as the setting is concerned.
Thus far, Sony hasn't given us a release date for God of War. The company has only said that it will be out in early 2018, but beyond that, we're left waiting for more specifics. That may have all changed today, as it's possible that Sony just leaked God of War's release date.
As discovered by VG247, God of War's listing on the PlayStation Store was updated earlier today to show a release date of March 22, 2018. Without an official announcement, that was clearly an error, and it leaves us wondering if the listed release date is indeed legitimate. In the time since the March 22 release date was discovered, Sony has changed the listing to show December 31, 2018 instead, which is merely a placeholder that lets us know the game will be out sometime before the end of the year.
Looking back at the God of War series as a whole, a March 22 release date does make a lot of sense. All three of the mainline God of War games plus God of War: Ascension launched in March, so it wouldn't be surprising to see Sony stick with that month for the new God of War.
Until we get official confirmation, though, that leak doesn't mean very much. When that confirmation will ultimately come is anyone's guess, but if it is indeed March 22, we should get confirmation sooner rather than later. Stay tuned, because we'll hopefully be hearing more about this soon.