Did Apple just confirm the new 16-inch MacBook Pro?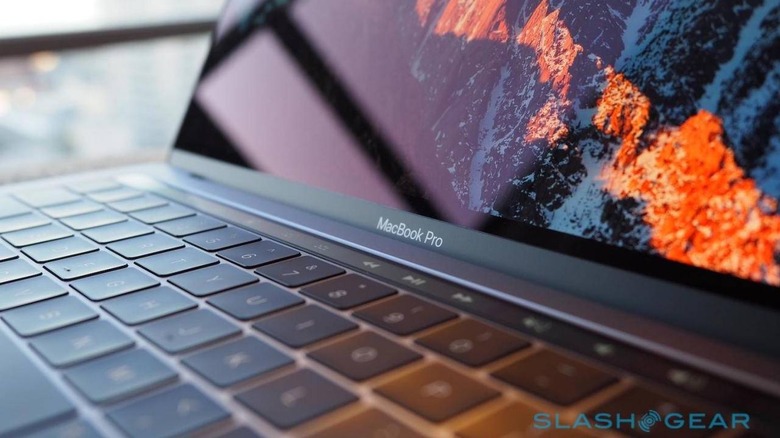 Could Apple have just leaked its own 16-inch MacBook Pro, within the latest macOS Catalina Beta? That's the question occupying Mac fans contemplating a new laptop purchase today, and who have been wondering whether holding out for the long-rumored flagship MacBook Pro could be a good idea amid ongoing frustrations with Apple's current Butterfly keyboard.
Certainly, chatter of a MacBook Pro with a larger display has been circulating for some time now. The updated laptop would have a footprint roughly the same size as the current MacBook Pro 15, it's been predicted, but squeeze in a higher resolution 16-inch display instead by virtue of skinnier bezels.
A bigger display isn't the only reason why people are getting tentatively excited about the notebook, however. Previous rumors have suggested that it could see a change in the keyboard mechanism, reverting back from Apple's controversial – and seemingly fault-prone – Butterfly keys to a scissor-key mechanism instead. More ports, to better cater to pro-users, as well as Intel's 9th-generation Coffee Lake Refresh Core processors are also expected.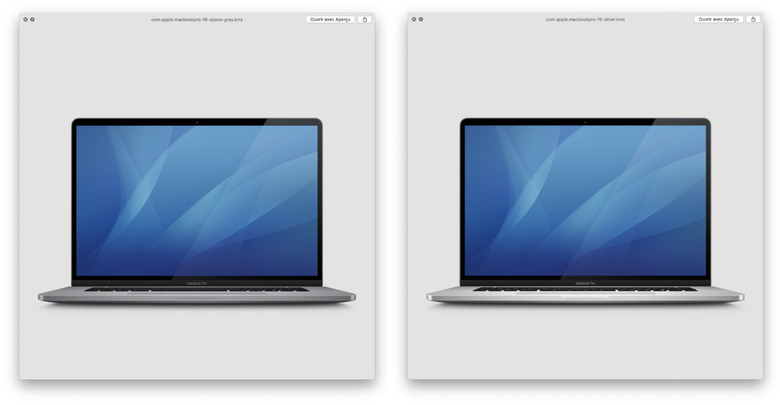 Apple has, as you'd expect, been playing its cards close to its chest, and several rumored launch dates for the 16-inch MacBook Pro have come and gone. MacGeneration, however, spotted new icons in the latest macOS 10.15.1 Beta, which was released last week, that seem to show an unfamiliar model.
The new graphics are buried in the macOS resources library, where they're named "com.apple.macbookpro-16-silver.icns" and referred to as the MacBook Pro16,1. There are both Silver and Space Gray versions. There's some uncertainty, however, as to whether they refer to the 2019 MacBook Pro 15 refresh, since the "16" in the name is used by Apple to refer to series changes rather than screen sizes specifically.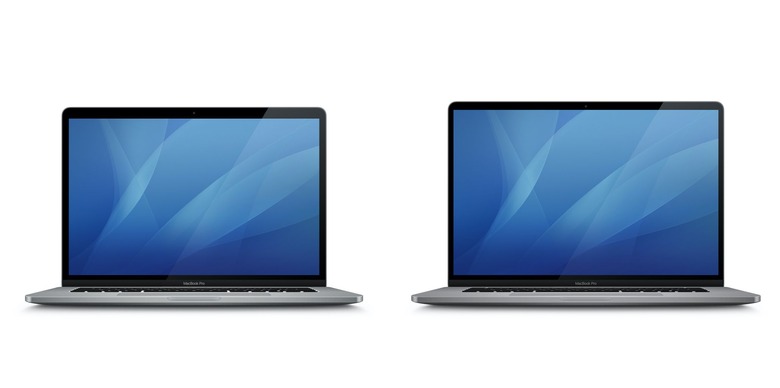 Some third-party references call the current 15-inch notebook the MacBookPro16,1, developer Steve Troughton-Smith pointed out. That could imply that this is just a change of graphics for the newer version of macOS. However, Joe Rossignol of MacRumors – which reported on the new graphics earlier – highlights that Apple's own reference for the 15-inch 2019 MacBook Pro is MacBookPro15,1. Benchmarking tool Geekbench also backs up that terminology.
Apple says the 2019 15" MacBook Pro is a MacBook15,1?

Happy to update if I am mistaken... pic.twitter.com/cxe97Bfgy2

— Joe Rossignol (@rsgnl) October 18, 2019
One thing that does seem unmistakeable is that the graphics are certainly different. Designer Elvin Hu overlaid the previous icons with these new ones, and the latter clearly show a broader design with wider speaker sections either side of the keyboard, and what looks to be a bigger screen with narrower bezels.
It certainly wouldn't be the first time that unannounced Apple products had been inadvertently previewed by mentions in the company's software betas, though with only a couple of graphics to go from it's hard to say conclusively if this is, indeed, the MacBook Pro 16. Even if true, there's no telling whether the notebook will arrive by the end of this year, as some have predicted, or will arrive in early 2020 instead.
Whenever it drops, it's expected to be expensive. Some predictions have pegged the new MacBook Pro 16 at potentially starting from around $3,000, reflecting Apple's positioning of the laptop as a desktop-replacement workstation.