Diamond dust gets in your TV cabinet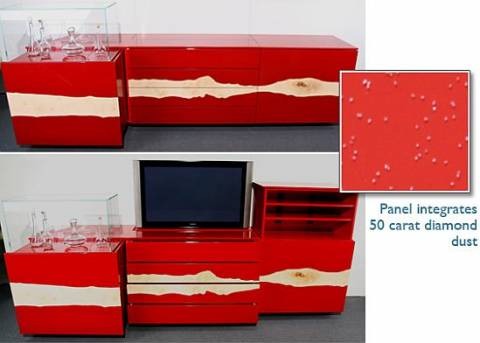 I'm going to be blunt with you, kids: forget your dreams of hot girls (or boys), being showered with the admiration and respect of your peers and a glamorous lifestyle of the sort hitherto only known in a Snoop Dogg record.  You've only truly made it in life when your TV cabinet has diamonds in it.  For the trifling sum of €100,000 (a mere $143,000) you can have this Diamond storage unit from Flatlift. complete with pop-up TV, automated drawers, LED backlighting and 50-carat diamond dust.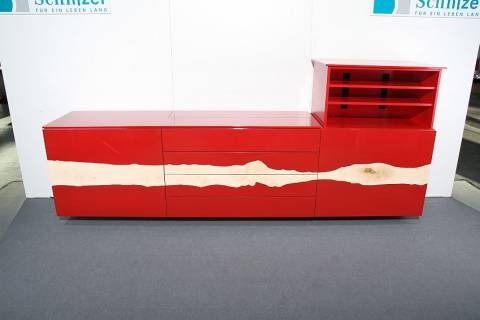 Forget any shadowing doubt about ostentation – don't you know it's cool to be lavishly excessive these days?  Have you not been watching MTV? – and concentrate on picking the woodplate inlay for the front; either the 80 year old German Ahorn seen in these photos, or maybe something from the rainforest.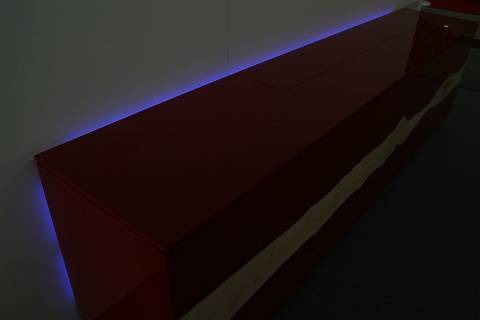 Designed by Phillip Schnizer, there are four automated drawers for hiding your drinks cabinet and various media racks for HiFi and surround sound processors.  Colour changing LED lights complete the bling, hidden underneath and at the back.