Diablo III May 15 release official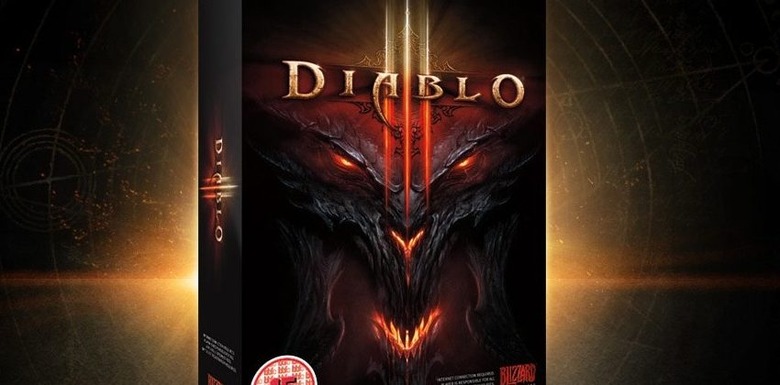 Game studio Blizzard has confirmed the release date for much-anticipated title Diablo III, with the game arriving on May 15 2012. Up for pre-order today for the digital version, Diablo III is priced at $59.99, while a Collector's Edition will be $99.99 including a DVD copy of the game, a behind-the-scenes Blu-ray/DVD two-disc set, the CD soundtrack CD, a 208-page Art of Diablo III book, and a 4GB USB "soulstone" memory stick (preloaded with full versions of Diablo II and Diablo II: Lord of Destruction) and corresponding Diablo skull base
Those who grab the Collector's Edition will also geg exclusive in-game content for Diablo III, World of Warcraft, and StarCraft II: Wings of Liberty. It will only go on sale in retail stores, with the US, Canada, Europe, South Korea, Southeast Asia, Australia, New Zealand, and the regions of Taiwan, Hong Kong, and Macau first in line for the May 15 release. Those in Mexico, Argentina, Chile, and Brazil will have access to the digital copy on that day too.
Latin American gamers as well as those in Russia will be able to pick up Diablo III at physical stores from June 7, along with digital downloads for Russia on the same date. There'll be Latin American Spanish, Brazilian Portuguese, French, German, European Spanish, Italian, Polish, Russian, Korean, and Traditional Chinese versions, along with the English game.
If, though, you want the game free, you can grab a World of Warcraft Annual Pass before May 1 and get a free digital copy on release. Now, who's excited?