Diablo III launching February 1 2012 says retailer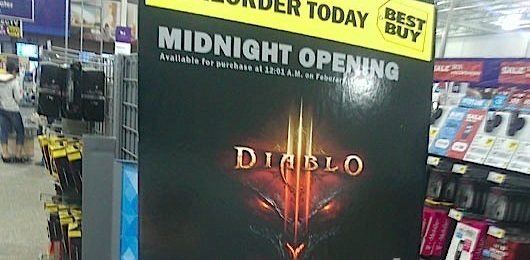 Blizzard's decision to push Diablo III back into 2012 met with no small amount of upset from eager gamers, but it seems the wait may be soon over. Best Buy Canada has apparently begun advertising a February 1 2012 midnight launch for the much-anticipated game, according to Joystiq's source in Winnipeg, while a February 3 release is suggested by UK retailer Gameplay.
The Best Buy Canada store confirmed that the display is authentic, and the Best Buy site also lists a February 1 release date. There's no word on whether all locations will be offering midnight availability, however.
Blizzard announced the delay back in September, and subsequently extended the closed beta period while it continued to fettle the game. Everyone else had to make do with the opening cinematic to whet their appetites, which you can see below.