Devialet Phantom gets a big price cut, more power via software update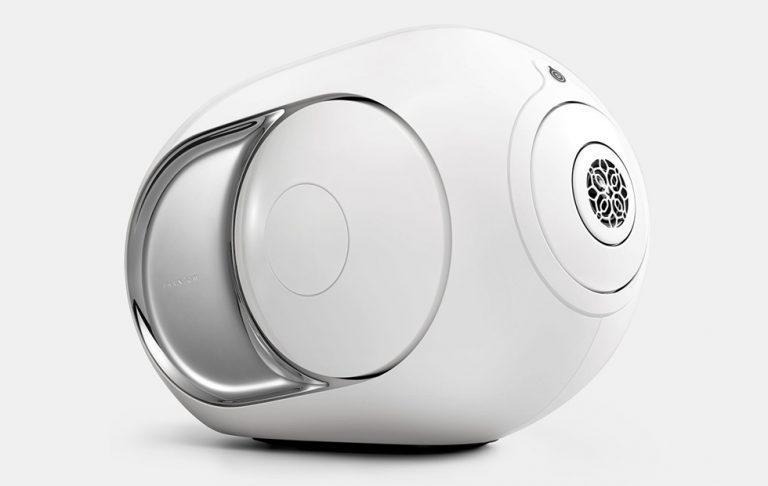 Devialet, the French company behind the Phantom speaker we reviewed a couple years ago, has just announced a new speaker software update called Phantom Elevate. The new Elevate update brings new features to the powerful speaker, not the least of which is a boost from the original 750W to a higher peak capacity of 1200W.
Devialet Phantom Review – Delectable French aural oddness
Devialet's Phantom speaker is not a cheap audio box for someone who just wants to play some tunes in the background. This four-figure speaker is on the receiving end of a price reduction that brings its cost down to $1,690 USD. That's still a hefty price for many, but not too much for the keen audiophile willing to pay for quality.
The new Elevate software update offers a peak capacity of 1200W, an increase from the previous 750W. As well, Elevate brings 101dB, an increase from the original 99dB. Devialet says the Elevate update also makes it Phantom speaker 'live-concert loud' for those who want to really feel it. The model boasts a 16Hz to 25kHz frequency response.
The company still promises "the best sound in the world," only even better than before thanks to the new ADH2 tech. According to Devialet, this allows the Phantom to outperform its own previous power amplification, bringing users closer to completely zero saturation, background noise, and distortion. According to Devialet, ADH2 will be deployed to existing Phantom owners automatically.
Not a customer? The speaker is available now from Devialet for $1690, as mentioned above. The model has free shipping and includes a free TIDAL subscription.