Destiny: Rise of Iron poster leak teases next expansion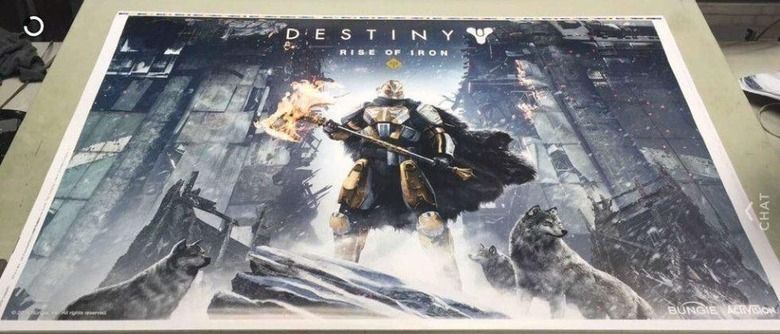 Destiny fans, take notice! A leaked image of a promotional poster has given away the title of the game's next expansion, expected to be released this fall. Called Rise of Iron, the poster shows the character Lord Saladin holding a large hammer/axe and standing among several wolves, in what could be one of the game's Earth locations. Assuming the poster is legit, this could be part of the promotional material we see next month at E3 when the expansion is officially announced.
The image was first posted to Reddit last night, while Kotaku confirmed its authenticity and additional information about the DLC with its sources. Among the details are that Rise of Iron will feature a new raid, this time to feature Destiny's Fallen enemy race, and will be larger than the game's first two expansions from last year in terms of content.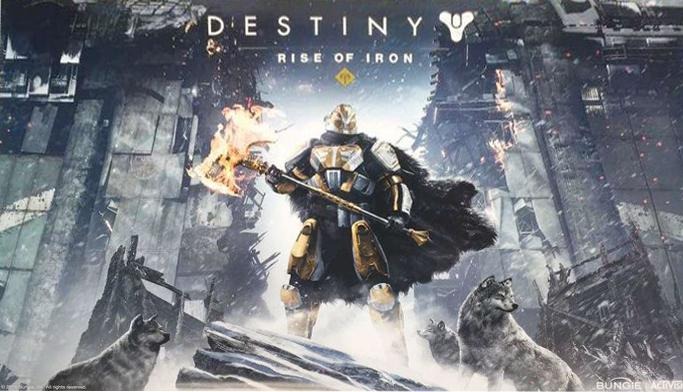 It was already confirmed earlier this year that developer Bungie is working on a full-fledged sequel to Destiny, and that it was pushed back from a release this fall to sometime in 2017. A new expansion was said to take its place, which we can now assume will be Rise of Iron. However, it's not clear at this point if this new DLC will match the amount of content and quality-of-life improvements that we saw with last September's release of The Taken King.
Regular Destiny players should be familiar with Lord Saladin and the importance of Iron in the game's backstory. Saladin serves as the Tower vender for the Iron Banner, a once-per-month multiplayer event with greater challenges and unique gear to be earned. Destiny's lore, meanwhile, includes tales of the Iron Lords, a special group of Guardians that fought to establish the Last City.
Hopefully an announcement at E3 will include a trailer that reveals more details on how the Iron Banner and/or Iron Lords will be the focus of the new expansion. Until then, we can all board the hype train towards new Destiny content!