Destiny: The Taken King trailer debuts at E3, new subclasses for all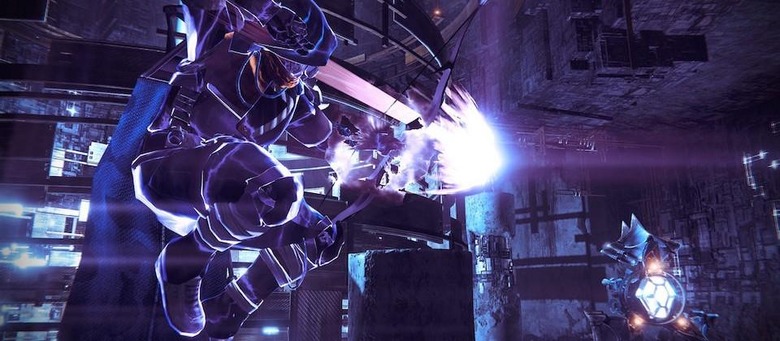 A week after we were tipped off by a leak, it's now official: the next expansion for Destiny is called The Taken King, and will be released on September 15th. This will be a much larger addition to the game than the two previous expansions, The Dark Below and House of Wolves, offered, complete with a new raid activity and boss to drive the storyline, as well as a new subclass ability for each of Destiny's three classes.
Story-wise, this time around Guardians will be facing a threat known as Oryx, who has come for revenge after players defeated his son, Crota, in The Dark Below. He will be leading an army known as "The Taken," which didn't turn out to be a new enemy race, but rather what looks like modified versions of the existing Fallen and Cabal, complete with new abilities and a white-ish glowing look. Check out the trailer that developers Bungie debuted during the PlayStation keynote.
That video also notably introduced the new subclasses: Sunbreaker for Titans, based on a flaming hammer that does solar damage; Stormcaller for Warlocks, making the class more than resemble a Sith lord with their arc energy attack; and Nightstalker for Hunters, which offers a bow weapon with void damage.
As with previous Destiny expansions, The Taken King will also include new story missions and quests, Strikes, and Crucible multiplayer maps, along with the 6-player raid activity already mentioned. Players will not only get access to the new subclasses, but an arsenal of new gear including weapons and armor.
Interestingly, The Taken King will require Destiny players already have the two previous expansions. Those who meet that criteria will be able to buy the new content as a digital download for $39.99. Fortunately for those who have yet to jump into the world of Destiny, there is a release that will get them started. The Legendary Edition of The Taken King will include the original Destiny game, Expansion I, Expansion II, and, obviously, The Taken King. This will be available to purchase either as a download or on a disc at retail, priced at $59.99.
SOURCE Bungie