Destiny patch 1.2.0 issues might delay House of Wolves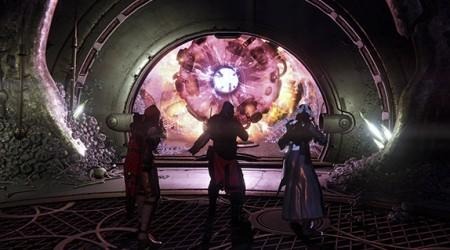 Destiny players are probably quite hyped for the next DLC to land in their hands. After all, Bungie helped fuel that hype in the days leading to the launch. However, the developer might just poured cold water over gamers' passions by revealing a technical problem that could very well delay the arrival of House of Wolves next week. If this claim is true, Bungie might have avoided getting egg on its face, but naturally the rather vague statements have left some community members still feeling disappointed.
Community Manager "DeeJ" took to the Bungie forums to reveal to an eagerly waiting, and therefore dangerous, audience about a technical problem with update 1.2.0. He doesn't go into detail about it other than it would have greatly impacted the game's experience for many players. They are, of course, working on fixing it and progress is being made, says DeeJ. Needless to say, however, this could very well impact when House of Wolves actually gets released.
The plan was to first roll out update 1.2.0 to the masses, which already contained most of the materials for the upcoming DLC. But it won't be until May 19 when the House of Wolves switch is flicked on by a smaller update. But since 1.2.0 is now being delayed, with no exact date mentioned, the House of Wolves launch will also be undoubtedly delayed.
Unsurprisingly, gamers are disappointed but some have perhaps reacted with more vitriol than warranted. Delays are nothing new in the gaming industry, for one. And it would have been even more disastrous if Bungie pushed through with the rollout with knowledge of critical showstopper bugs That said, Bungie could have also offered a bit more insight into the issues blocking the release. They might be surprised that gamers can also be quite understanding as they are passionate.
House of Wolves is being played up as one of the biggest expansions for the hit MMO yet. Although it doesn't come with a new Raid activity, the DLC promises a ton of new content, including new end-games, more badass gear, and a three-player battle arena.
SOURCE: Bungie