The Destiny Beta release is nearly upon us – with a July 17th release date and a 9.9.2014 push for the final game, the Ghost Edition looms. In the Destiny Ghost Edition – also known as the Collectors Edition – you'll have everything you could possibly want out of such a box.
Inside the Ghost Edition of Destiny you'll find a Ghost Replica. This is a plastic toy, effectively, with lights and audio from the game. "May it lead you through the darkness," hopes Bungie.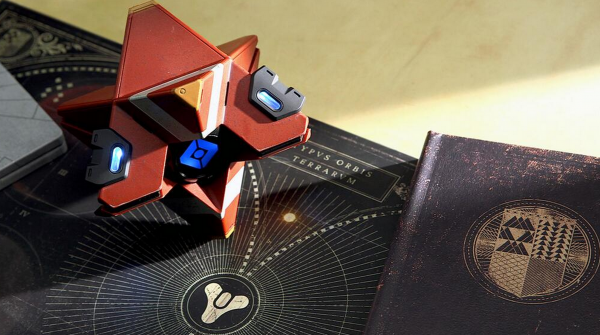 Also in the box you'll find a "antique" star chart, postcards from "the golden age", and an "Arms and Armament" field guide. There's a Guardian Folio to keep the whole lot in as well as a Limited Edition SteelBook Case and Game Disc.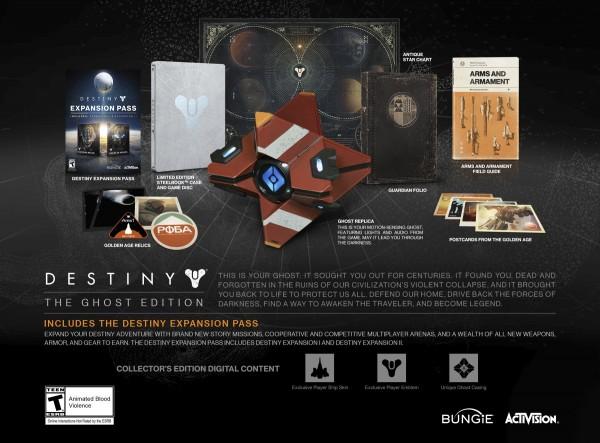 You'll get an "exclusive player emblem" as well as "exclusive player ship skin" in-game as well. Several other "golden age relics" are also included in the package – paper deliverables, possibly stickers.
This Ghost Edition is the largest package. It'll cost you a cool $149.99 USD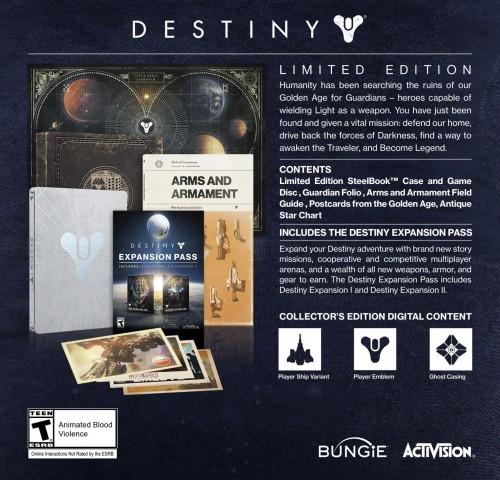 There's also a Limited Edition Destiny package which includes a Limited Edition SteelBook™ Case and Game Disc, antique Star Chart, "Arms and Armament" Field Guide, A Unique Ghost Casing, Postcards from the Golden Age, Guardian Folio, an Exclusive Player Emblem, and an Exclusive Player Ship Skin. This edition will cost $99.99 USD.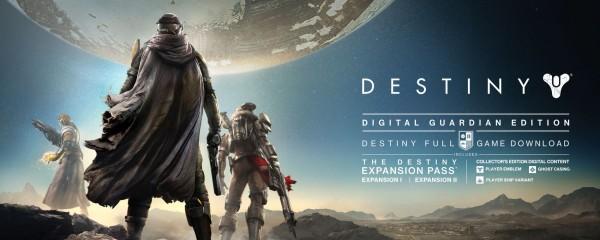 The Digital Guardian Edition of Destiny will include a digital download of the game, early access to the Vanguard Armory, and Player Emblem pre-order bonus. In-game you'll also get a ghost casing, player ship, and player emblem. This version will cost you $89.99 USD.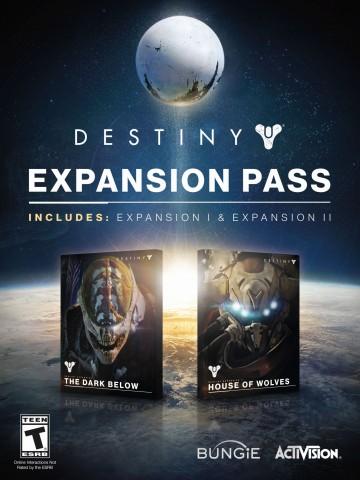 All of these editions will include the Destiny Expansion Pass. This includes two DLC, one called The Dark Below, the other called House of Wolves. This Expansion Pass can also be purchased separately for $34.99 USD.
The game will also be released on its own with no special packaging or bonuses of any kind for $59.99 USD.