Destiny 2's final PC requirements and unlock times are here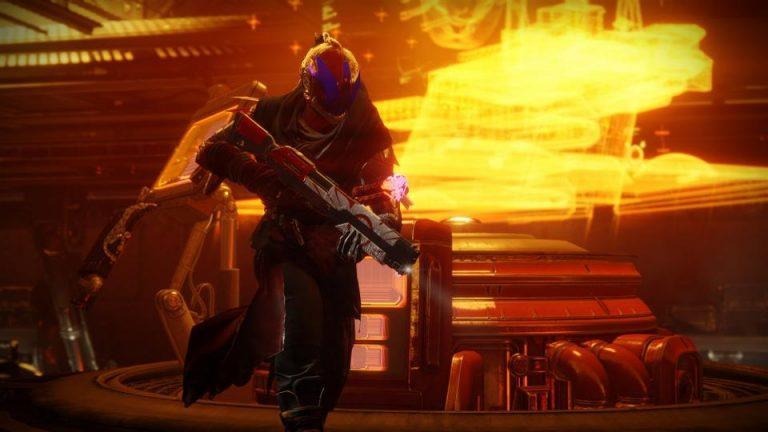 After being forced to wait entirely too long, PC players will finally get to dive into Destiny 2 later this month. We're a mere 11 days out from release, and to make sure you're ready to go for launch date, Bungie has released final PC requirements for the game. It's also shared unlock times for Destiny 2 around the world, so you'll know exactly when you can get to playing.If you played the Destiny 2 beta on PC, you'll probably notice that these final PC requirements are exactly the same as the ones for the beta test. That they haven't changed isn't surprising – after all, by the point the beta launched, Bungie probably had most of the core game finalized for release. Still, if you missed out on the beta or just ignored the list entirely, here are the minimum and recommended specifications for Destiny 2:
Minimum Requirements

Intel Core 93-3250 3.5GHz or Intel Pentium G4560 3.5GHz

AMD FX-4350 4.2GHz

NVIDIA GeForce GTX 660 2GB or GTX 1050 2GB

AMD Radeon HD 7850 2GB

6GB RAM

Windows 7, 8.1, or 10 64-bit

68GB hard drive space

Recommended Requirements

Intel Core i5-2400 3.4GHz or i5 7400 3.5GHz

AMD Ryzen R5 1600X 3.6GHz

NVIDIA GeForce GTX 970 4GB or GTX 1060 6GB

AMD R9 390 8GB

8GB of RAM

Windows 7, 8.1, or 10 64-bit

68GB hard drive space
So, the PC requirements for Destiny 2 aren't too bad, especially when looking at the minimum requirements. It should even be fairly easy to hit the recommended requirements, as it doesn't look like Destiny 2 will be a super-demanding game. That is, of course, good news for a game that relies on a large player base to survive.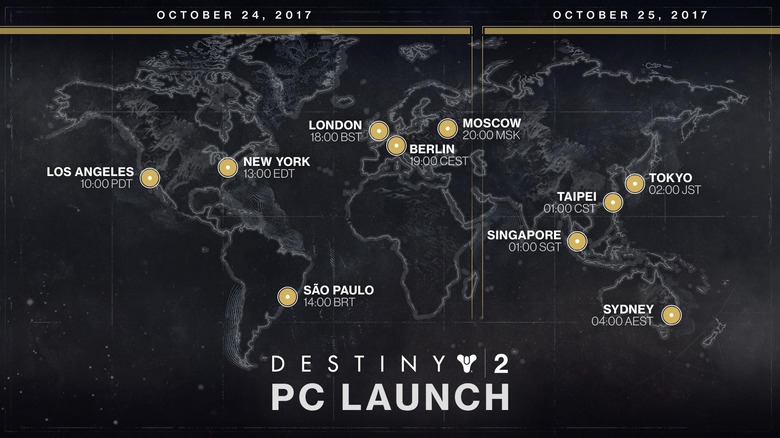 Bungie also created the image you see above to show when the PC version will go live around the world. Over here in the western hemisphere, we'll see the game go live in the morning or early afternoon hours. For folks in Europe, the PC version will go live in the evening of October 24, while the game will unlock for Australia and much of eastern Asia in the early morning hours of October 25.
This will be an interesting launch to keep an eye on. This is the first Bungie game to come to PC since the days of the original Halo, and with the console versions of Destiny 2 launching back at the beginning of September, there's no telling how popular the PC version will be. Will you be playing Destiny 2 on PC? Head down to the comments section and let us know!
SOURCE: Bungie