Destiny 2 sees 1.2 million concurrent players on debut weekend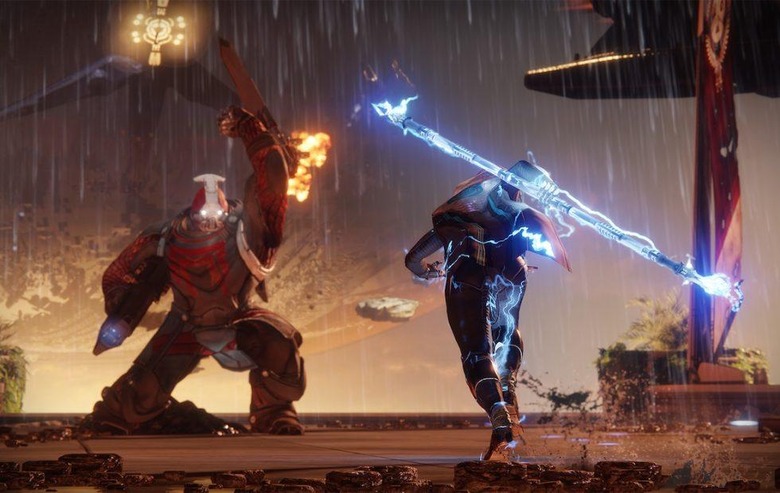 In case you haven't heard, Destiny 2 was released earlier this week, and a lot of people are excited about it. The hype building up to the shared-world FPS's launch has been immense, and now that the game is available on PlayStation 4 and Xbox One, developer Bungie shared a small detail on exactly how many people are playing this weekend.
The developer shared on Twitter that at roughly 11:30am Pacific, Destiny 2 had 1.2 million concurrent players across both consoles. That's 1.2 million Guardians fighting the Red Legion in the game's campaign, exploring the open-world environments, and battling each other in PvP multiplayer, all online at the same time.
Thank you all so much for playing, Guardians! Right now Destiny 2 has over 1.2 Million concurrent players online. We'll see you in the wild.

— Bungie (@Bungie) September 9, 2017
That's a pretty impressive number for the game's first week, and it makes sense it would occur on a Saturday, when many players are off from work and school. It also doesn't include players on the PC, which, unfortunately, are waiting until October 24th for Destiny 2's release for the platform.
While finalized reviews for the game are still forthcoming, it's been getting high praise from players, with especially long-time fans applauding the many improvements from Destiny 1. It also appears that Bungie has a formula in place to keep all these players coming back, as details of Destiny 2's first expansion were already revealed on Friday. Titled Curse of Osiris and expected for release in December, it will include a new location, new missions and story content, along with more gear and weapons for players to chase after.
SOURCE Bungie