Destiny 2 DLC begins with Curse of Osiris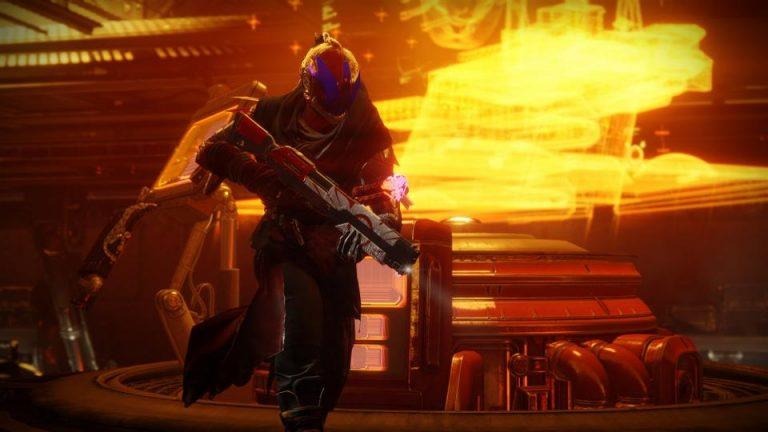 It's only been two days since Destiny 2 was released on Xbox One and PS4 and already Bungie is confirming the games's first DLC. What started as whispers making the rounds on the internet last week were seemingly confirmed earlier today when listings for a DLC named "Curse of Osiris" appeared on the Xbox Store. Through that listing, we get our introduction to Destiny 2's first DLC.
Things get even better when you hear the news that this Curse of Osiris listing on the Xbox Store wasn't a leak or a mistake, but it's actually the real deal. Bungie marketing director Eric Osborne confirmed as much on Twitter after the listing went live. "Curse of Osiris is not a leak. It's real!" Osborne wrote.
That's pretty much all a Destiny fan needs to get excited, and to find out what Curse of Osiris will contain, we need only look to that very same Xbox Store listing. Obviously, the listing doesn't get too specific, but it does paint the DLC is broad strokes. We know that Curse of Osiris will take players to Mercury, where they'll explore the planet's "Infinite Forest."
The name, of course, tells us who the main focus of this DLC is: the old Warlock Osiris. The listing says that players will work to rebuild the relationship between Osiris and one of his students, Ikora Rey, while at the same time preventing a "dark future" from taking hold. Obviously, players will be treated to new weapons, armor, multiplayer arenas, and co-op missions, but all of that is what we'd expect from a Destiny expansion.
There's no word on when this expansion will be out, but considering it's the first DLC in Destiny 2's Season Pass, we know we can expect it to launch sometime this winter. The Xbox Store listing notes that Curse of Osiris will only be available as part of that season pass, so if you want to play it, you'll need to plop down $34.99 – a price that promises a second expansion in spring 2018. We'll keep our eyes peeled for additional details on Curse of Osiris, so stay tuned for more.