Destiny 2 PC details start with no dedicated servers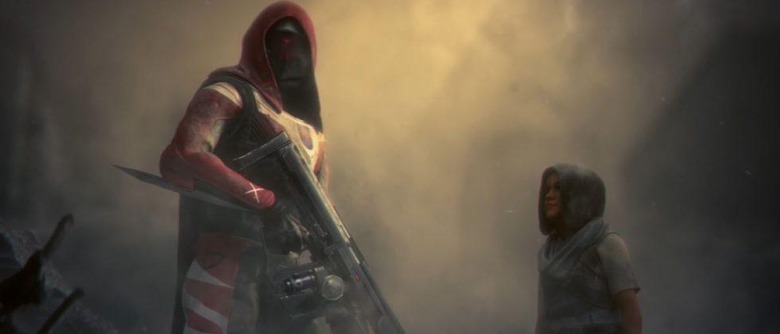 There's no doubt that a lot of console players are excited for the launch of Destiny 2, but those who claim PC as their favorite platform have plenty of reason to be excited as well. While console players got to experience the first game in all of its (sometimes rough) glory, this will be the first shot PC players have at the series. That's a pretty big deal considering there was never any guarantee that Destiny would make its way to the platform, and now Bungie PC lead David Shaw is spilling more details on what we can expect from Destiny's first PC outing.
In an interview with PC Gamer, Shaw goes into a lot of depth about what Bungie is doing to make sure that Destiny 2 is a port worthy of players' cash. For instance, we can expect a number of PC-friendly features like FOV sliders, uncapped framerate, and support for 4K resolution. While support for these features will be present, Shaw clarifies that PC gamers won't need a monster rig to run Destiny 2.
"So, we're not announcing a min spec or recommended spec today," Shaw said. "We'll talk about that in the future. But no, you absolutely won't have to buy the latest and greatest hardware to be able to play the game and have a fun, quality experience." Perhaps we can look forward to a list of PC specifications around E3? We'll just have to wait and see.
One of the more interesting parts of yesterday's gameplay reveal was the announcement that Destiny 2 will use Blizzard's Battle.net service on PC. This, obviously, allows Activision to avoid the fees associated with other digital storefronts, but it could also help Bungie keep things on lock when it comes to hackers. As far as security is concerned, Shaw says that Bungie is working with people from both Activision and Blizzard to make sure that hackers can't run rampant in Destiny 2.
While this certainly sounds like it's going to be a PC-friendly port, Shaw also revealed something that may not sit too well with players. According to him, Destiny 2 won't use dedicated servers on PC, instead relying on peer-to-peer connections. Obviously, Bungie isn't the first developer to do this, but that doesn't change the fact that dedicated servers are usually sorely missed when games ship without them.
Aside from the dedicated server misstep, it sounds like Destiny 2 is shaping up to be a pretty solid PC port. To read PC Gamer's full interview – which you should, as it offers a lot of information about the PC version of the game – check out the source link below. Will you be purchasing Destiny 2 on PC, or are you sticking with consoles? Head down to the comments section and let us know!
SOURCE: PC Gamer