Destiny 2 DLC Curse of Osiris trailer out with release date details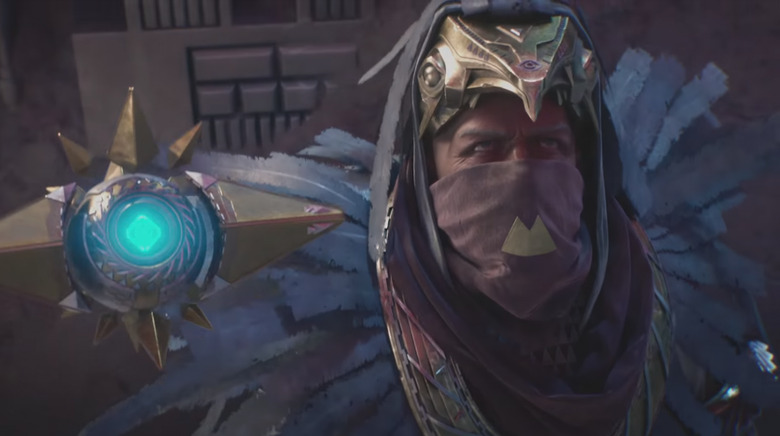 Sony promised some big announcements for its Paris Game Show presentation today, and it delivered. One of the biggest announcements it made today actually involves a non-Sony game: Destiny 2. We received the first official trailer for Destiny 2's incoming DLC, Curse of Osiris, along with a release date for the new adventure.
As far as the trailer concerned, it doesn't really reveal much that we didn't already know. The DLC will center around a legendary Warlock named Osiris, who was at one point the mentor to Ikora Rey. Though he was at banished from the ranks of the Vanguards, he has since returned just as legions of machines from both the past and future are appearing on Mercury.
Those machines want to "reshape the universe in their image" according to Ikora, who tasks players with reforging a relationship with Osiris and figuring out if he'll be friend or foe during the looming fight for the future. When Curse of Osiris was first announced, we were more or less given most of those details, but with the arrival of this new trailer, we get to see the DLC's antagonists up close.
We also know when Curse of Osiris will be available: December 5. It'll be here before the year is out, and it will be the first expansion offered as part of Destiny 2's season pass. The second, which currently hasn't been detailed at all, won't be out until sometime later in 2018.
Despite the fact that the PC release of Destiny 2 lagged behind the console releases by about seven weeks, Curse of Osiris will land on all three platforms at the same time. Bungie hasn't named a price for Curse of Osiris as a standalone product yet, but the season pass currently costs $34.99, so a price around $20 seems like a safe bet. We'll likely hear more about Curse of Osiris in the weeks to come, so stay tuned for more.