Designing the Lamborghini Huracan: Inside Italy's supercar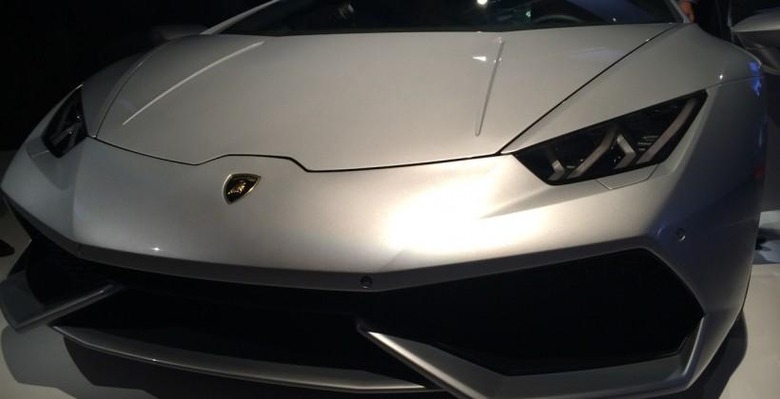 Lamborghini's new Huracán looks incredible in photos, but there's nothing quite like getting up close with a 610HP supercar in the metal to see how design shapes the experience. The replacement for the much-loved Gallardo was shown privately during the New York Auto Show this week, a month after its Geneva debut, and we caught up with Lamborghini to find out more about the coveted coupe.
"Design is not art," Lamborghini president Stephan Winkelmann explained. "For us, there are rules in design that come from technology. The size, the shape of the car. And we don't have to forget that we need to industrialize these designs. The beauty of a car is something which is so extraordinary if you are inside the process of the design, that I sometimes wonder how they do it."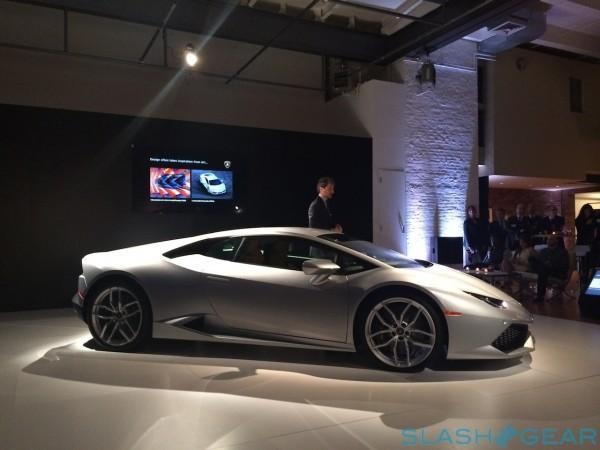 According to Winkelmann, anything worthy of the Lambo badge currently has to tick three boxes. It must be revolutionary, and yet "you always need to be able to recognize that this can be nothing other than a Lamborghini"; then, its form must follow its function.
Finally, it must adapt to the company's affectation for the aeronautic industry, something which goes back as far as 1998 and the one-off Pregunta custom car. Based on the Diablo, but with a completely new body, the Pregunta may be eighteen years old, but it still looks fresh and distinctive.
Lamborghini talks Huracán design at NYIAS 2014:
The Huracán's style itself is the handiwork of Filippo Perini, Lamborghini's head of design, who used carbon-fiber and lightweight aluminum – along with ideas of mathematical beauty inspired by the Fibonacci sequence – to create something that works both parked up and on the road or the track.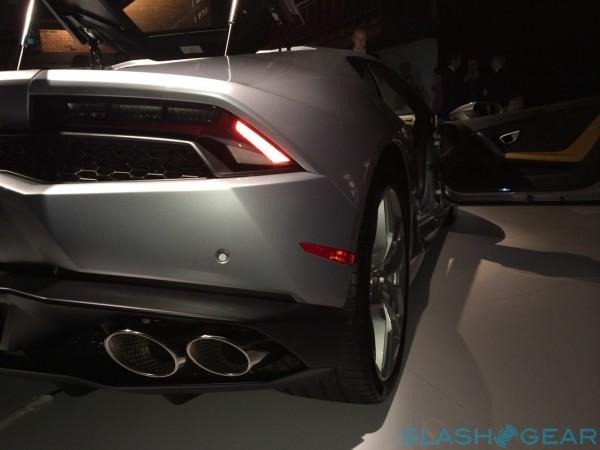 So, you get an updated version of the fighter-jet style lamps front and back, first shown on the Aventador, as well as muscular haunches and a rear three-quarter silhouette reminscent of the Countach.
There are also neat details like the angular recessed door handles, and a choice of engine hood finishes. As standard it's matte finish slats, but Lamborghini will also offer an optional clear version complete with a forged composite engine bay.
Huracán external design:
Inside, meanwhile, the fighter jet feel continues. The Hurucán's dashboard – Lamborghini describes it as the cockpit – is a combination of traditional buttons and switches for eyes-free use and a high-resolution 12.3-inch display in the driver binnacle. As we've seen from the 2015 TT from Lamborghini parent Audi, that sort of vast screen can be put to good use showing a variety of virtual gages depending on where you're driving.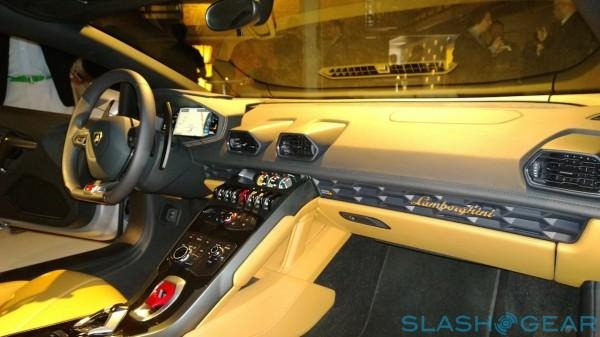 Three driving modes – STRADA, SPORT, and CORSA – are selectable from the steering wheel controls, changing not only the engine and gearbox responses, suspension, steering, torque distribution, and even the engine sound, but what's shown on the display.
Huracán cockpit:
By shifting the main display to the driver, the center console can be slimmed down (there's even room for you to store your phone behind it) and made less intrusive. Seating is sports seats as standard, with electric adjustment, with full electrics for shifting them around – and heating them – an option.
Demand has already proved strong for Lamborghini's new supercar, with more than 700 preorders by mid-February alone despite a price around $200,000.