Delta to censor WiFi: content 'inappropriate' for an aircraft blocked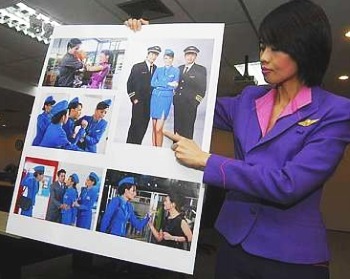 Anybody hoping to spend their next long-haul Delta flight viewing some fruity erotica will be disappointed to hear that the airline plans to censor certain content for its upcoming WiFi service.  Expected to launch later this year, the in-flight WiFi will block access to content that is, in Delta's opinion, not suitable to be looked at while on an aircraft.
"Blocking will be limited in scope and will be for sites that few, if any, would question are inappropriate to be viewed on an aircraft.  Our focus is to achieve a balanced approach" Kent Landers, Delta spokesperson
The decision follows pressure from the Association of Professional Flight Attendants, who hope to convince all airlines to formulate a similar policy.  Delta had originally hoped that attendants would handle situations where passengers attempted to watch "inappropriate" material.
Responding to criticism of other in-flight systems, which have blocked non-pornographic content, Delta has said that its WiFi setup – provided by Aircell – will "work differently".  It's unclear exactly how this is the case.  Delta will be charging either $9.95 or $12.95 for internet access depending on flight length.
[via Computer World]