Delphi Connect with 4G LTE Mobile Hotspot lands at Verizon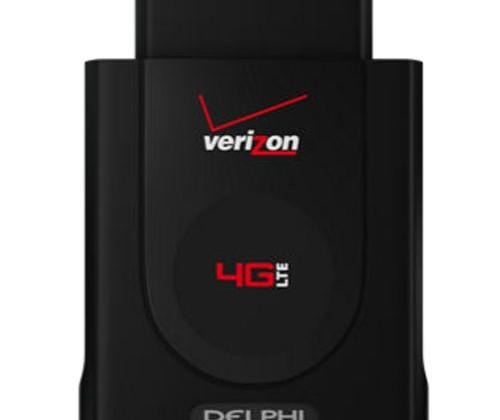 Back in January of this year, Delphi unveiled a new vehicle diagnostics and connectivity service designed to plug into the OBD II port in your vehicle to keep an eye on engine health and lots more. At the time it launched we knew the device would be available on Verizon Wireless, and the original version has been available for a while. An updated version of the device, called the Delphi Connect with 4G LTE Mobile Hotspot is now available at Verizon Wireless in the US.
This device has the same cloud connectivity as the original and adds in a 4G LTE mobile hotspot offering in vehicle Wi-Fi connectivity. The device also brings compatibility with more than 99% of all vehicles sold since 1996. The device also automatically updates vehicle data without having to refresh and offers trip breadcrumbs.
When users open the map they can see the route the vehicle took including start and end points. The device also allows users to set up rectangular geo-fences in addition to circular geo-fences. The Connect app can now be secured using a four-digit PIN number to block unauthorized use. The device now supports e-mail addresses and mobile numbers to receive notification alerts.
The device does require a Verizon Wireless data plan along with a five dollar monthly subscription charge for Delphi Connect. The device also works with a smartphone application allowing you to unlock vehicle doors using your smartphone. The Delphi Connect with 4G LTE Mobile Hotspot is available now for $199.99.
SOURCE: Verizon Wireless