Dell XPS multimedia laptops outed: Optimus, 3DTV Play & WiDi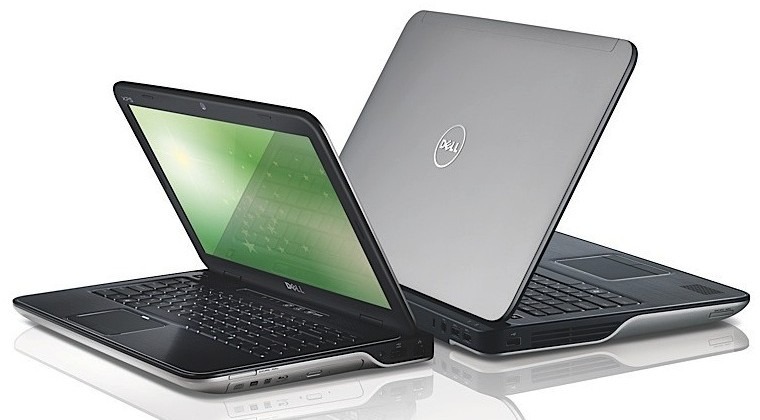 Dell has outed its latest multimedia laptops, in the shape of the newly refreshed Dell XPS range.  Available in 14-, 15.6- and 17-inch sizes, the new XPS notebooks pack a choice of Intel Core i5 and Core i7 processors and Optimus-compatible NVIDIA GeForce 400M GPUs.  Interestingly, they'll also be the first notebooks to ship with HD webcams that are Skype-certified.
That means higher quality video conferencing calls when you're using the free software.  There's also NVIDIA 3DTV Play support and JBL speakers which have 12W subwoofers on the two larger XPS models.
The XPS range kicks off at $899 for the XPS 14, $849 for the XPS 15, and $949 for the XPS 7, which each get a Core i5-460M CPU, 1GB NVIDIA 420M GPU, 4GB of RAM, a 500GB 7,200rpm HDD and support for Intel's WiDi wireless display.  Options include Blu-ray and Core i7 CPUs.  They're available from today, though the shortcut link – www.dell.com/xps – isn't working at time of writing.
[via Engadget]
Press Release:
DELL RE-IMAGINES HIGH-DEFINITION ENTERTAINMENT WITH NEW FAMILY OF XPS LAPTOPS

• Turn the Volume Up to 11 with JBL and Waves Sound Design and Catch a Cinema-like Experience with High-Definition NVIDIA Graphics

• Stay Close to Family, Friends with the Industry's First Skype-Certified Laptops that Support HD Video Streaming

• Watch Eye-popping 3D Movies, Games and Photos on Big-screen 3D Televisions1

ROUND ROCK, Texas, Oct. 21, 2010 – Providing the ultimate mobile entertainment experience, Dell's family of new XPS laptops deliver pulse pounding JBL and Waves sound design, a cinema-like HD video experience featuring cutting-edge graphics from NVIDIA, and the industry's first Skype-certified laptops with HD video streaming webcams so you can stay close to friends and family.

In addition, the new family of laptops — which come in 14-, 15- and 17-inch screen sizes — are all 3D TV ready and include NVIDIA's 3DTV Play software which allows users to connect their Dell XPS notebooks to new 3D HDTVs and play hundreds of popular PC games in 3D, watch Blu-ray 3D movies, and browse 3D photos and videos in immersive, stereoscopic 3D.

Featuring exceptional sound, video and now 3D-capabilities, the new premium systems mark the return of the highly regarded XPS brand, which blends classic style, world-class features and premium performance in products that stand up to rigorous standards. The XPS brand joins the Inspiron and Alienware families in rounding out Dell's overarching consumer portfolio — just in time for the holidays.

The XPS laptops were designed for creative explorers — individuals who are passionate about art, film, photos, and value an immersive entertainment experience. Their daily lives are multimedia experiences that they share with each other, whether it's uploading photos, watching streaming video or listening to their favorite band play a concert on the other side of the world.

The stylish laptops come standard with silver anodized aluminum display back and palmrest, or can be personalized with one of more than 200 original designs from Dell Design Studio, including the new Susan G. Komen collection, which generates a $10 contribution in the fight against breast cancer.

"We're pushing the limits once again — this time with our new line of XPS laptops, which offer pulsing audio from JBL and Waves, new high-definition screens driven by NVIDIA technology and the industry's first Skype-certified laptops with the first webcam allowing HD video streaming," said Sam Burd, vice president, Dell Consumer, Small and Medium Business Product Group "The XPS brand has always been the standard-bearer for outstanding performance from Dell, and the new line of laptops is no exception. No laptop PCs have ever sounded or looked so great."

Turn It Up to 11

Built-in JBL designed and certified speakers with integrated Waves MaxxAudio® 3 processing technology rock the loudest, clearest and best laptop sound Dell has ever produced, including best-in-class bass with 12-watt subwoofers on the 15- and 17-inch models. Boasting up to 22W peak audio performance, this incredibly clean and clear sound helps deliver a superb audio experience.

A Cinema-like Experience

High-performance 1GB to 3GB NVIDIA graphics options power eye-catching HD video capabilities on the 14-, 15- and 17-inch High Definition LED displays. For the ultimate entertainment experience, the new Dell XPS laptops are all 3D-capable with NVIDIA's 3DTV Play software. With the available Blu-ray Disc drive option families can enjoy immersive 3D Blu-ray Disc movies on a big 3D HDTV screen in their own living room.1

Video Stream in HD

The XPS laptops boast the first integrated webcams capable of HD video streaming. The webcams are designed to provide crystal-clear full screen video chats and are also the first laptop PCs to be Skype-certified.

The Dell XPS brand is renowned for delivering the latest, world-class technology, and that legacy continues in the new models, which feature Intel Core i processors and the latest NVIDIA GeForce 400 series graphics with Optimus technology. With more performance capabilities than many desktop PCs, XPS laptops are the perfect choice for people who demand high performance, premium technology and the best entertainment experience. Over the years, Dell has incorporated many evolutionary product refinements to its XPS models, including some that are the result of customer suggestions. For example, customer feedback has helped Dell improve heat dissipation, power supplies and chassis strength in this new generation of XPS models, making them among the most reliable and durable XPS laptops Dell has ever offered.

Dell is an industry leader in delivering a great shopping experience, featuring an online concierge shopping service that helps ensure you get exactly what you want: the latest technology designed for your needs. Dell is committed to delivering reliable products that you can count on, with access to immediate and reliable support anytime, anywhere you need it.

Dell Design Studio

Dell Design Studio is an immersive online shopping experience similar to touring an art gallery. Shoppers can interactively view and select from hundreds of designs, artists, colors and patterns that can turn a Dell Mini or Dell laptop PC into a personalized accessory. Individuals who want to personalize their laptop can choose from categories that include unique, eye-catching designs representing popular OPI shades, bold Major League Baseball team designs, community favorites Threadless graphic art, special (PRODUCT) RED™ signature artwork, and a variety of edgy designed-for- Dell artwork.

Availability & Pricing

The new Dell XPS laptops are available beginning today directly from www.dell.com. Models, configuration and options may vary by global region and retailers. Starting prices for the new XPS laptops are: $899 for the XPS 14; $849 for the XPS 15; and $949 for the XPS 17.

Links www.dell.com www.dell.com/xps NVIDIA Optimus Technology

Skype Video Calling

Waves MAXX Audio 3

Dell Design Studio

About Dell Dell (NASDAQ: DELL) listens to its customers and uses that insight to make technology simpler and create innovative solutions that simplify daily activities and help people stay, entertained, connected and in touch. Learn more at www.dell.com.