Dell XPS M1730 Is Now Penryn Powered - Latitude Is Next In Line For Refresh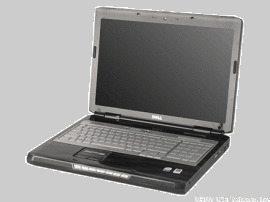 Dell XPS M1730 gaming laptop has been refreshed! It is now available with Intel's latest processor, Penryn. The new CPUs from Intel are manufactured in 45-nanometer process and was announced during the 2008 CES.
Dell replaces the Merom based T7700 and T7800 CPUs with T9300 and T9500 Penryn chips without any price changes.
Dell refreshed the XPS M1330 last week by replacing Merom based CPUs with Penryn. Dell will also refresh Latitude laptops this month.
[via crave]