Dell XPS 15 with 8th-gen Intel core truly aims for MacBook Pro glory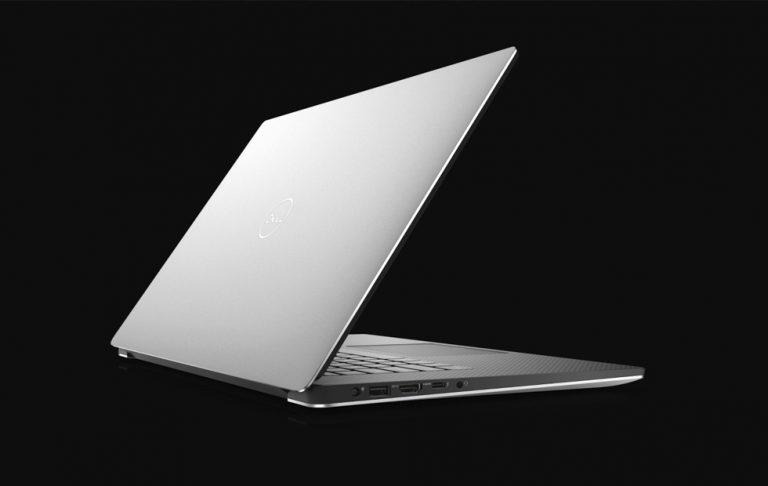 What we saw of the Dell XPS 15 at CES 2018 was promising, but now with 8th-gen Intel core tech inside, it's a real MacBook Pro alternative. Granted, large swaths of users feel obligated to stick to their chosen operating system and might never change – but herein lies the rub. The Dell XPS 15 will roll with not only Intel's newest processor, but an NVIDIA GeForce GTX 1050 Ti graphics processor as well.
This notebook looks a whole lot like the model Dell released in 2017. In fact it has the same chassis – to the point where one might mistake one for the other. But inside, with the top-tier specs in play, this computer is a monster. The top-tier version of this notebook has an 8th-gen Intel Core i9 processor, NVIDIA GeForce GTX 1050 Ti graphics, and 1TB PCIe NVMe SSD, as well as a 97WHr battery (for what Dell says is 21.5-hours of up-time.)
This notebook includes a Windows Hello-compatible fingerprint reader (optional) built in to the power button. This notebook has a Thunderbolt 3 (USB-C) port, full-sized HDMI port, and one USB port on its left side with a headphone port and a power cord port. Unfortunately this device continues to use a power cord that is not USB-C-sized, unlike its competition.
The base model Dell XPS 15 rolls with a new H-series Core i5-8300H CPU (4 core, 8 thread, mind you – thanks Nick!) and integrated graphics. That lowest-end model has a 56Whr battery, and some rather intriguing claims. This goes for both the lower-end and the top-tier model of the Dell XPS 15: This is now the "smallest 15.6-inch performance laptop on the planet," and one of the lightest. Both models include an UltraSharp 4K Ultra HD InfinityEdge touch display with 100 percent Adobe RGB color.
The first tiny claim above is based on a Principled Technologies Report from February 2018 – and "the smallest refers total surface area of the notebooks." The second claim included a disclaimer from Dell in the materials we've used: "Weights vary depending on configuration and manufacturing variability."
According to Dell, this newest XPS 15 will be available for pre-order on April 16 on Dell.com in the U.S. starting at $999.99 USD. That' for the lowest-end model – the base model – with the six-core H-series CPU.