Dell XPS 13 Ultrabook shipping now, starting at $999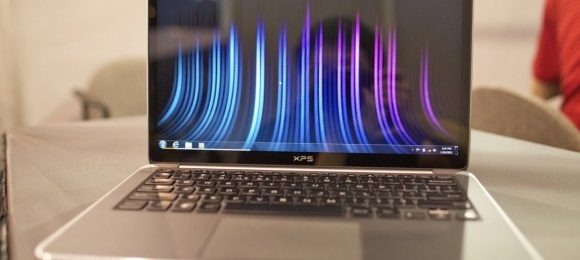 Dell's first ultrabook, the XPS 13, is now available and the order page has gone live on the company's product page. The ultra slim laptop is priced starting at $999, but Dell has thrown in a surprise freebie—a complimentary T-Mobile 4G Hotspot device that includes 90-days of free service without a contract. Other discounts are also available, so you might be able to nab the Dell XPS 13 along with the T-Mobile 4G Hotspot for around $930.
The Dell XPS 13 manages to cram a 13.3-inch 1366 x 768 display along with a full-sized backlit keyboard into a 12-inch form factor. The base model features a 1.6GHz Intel Core i5-2467M processor, Intel HD 3000 graphics, 4GB of RAM, and 128GB of SSD storage. It's also available in two other configurations, one at $1,299 for an upgraded 256GB SSD storage, and another at $1,499 for the upgraded storage plus a higher performance Intel Core i7 processor.
Other details about the Dell XPS 13 include an embedded 1.3-megapixel webcam, USB 2.0, USB 3.0, Mini DisplayPort, headphone jack, and a 6-cell battery. It also measure just 0.71 inches thick and weighs 2.9lbs. For a more extensive look at the Dell XPS 13, make sure to check out our early hands-on for now until we do our full review of the unit.
The ultrabook is available for order now with free standard shipping. According to Laptop Reviews, you can get $70 off the base price using a Dell EPP discount with this link. Additionally, you can add a $50 discount coupon code: B94N1GC3$6FMM?
[via LaptopReviews]