Dell XPS 13 Ultrabook manuals leak ahead of launch

Manuals for Dell's XPS 13 Ultrabook were leaked and quickly pulled yesterday, reminding us to watch out for its launch sometime later this month. We saw the pre-production XPS 13 last month and were promised that it would be the the "world's best ultrabook," being "the smallest, the most powerful, the most aesthetically pleasing, the best to touch, the best at being enterprise-ready." We'll see about that soon.
In case you missed the details on the Dell XPS 13, it's expected to fit a 13.3-inch display with a full-sized backlit keyboard into a 12-inch form factor, running either a Core i5 2467M or a i7 2637M dual-core processor with Intel HD 3000 graphics. It'll have 4GB RAM with either 128GB or 256GB SSDs. All this fits into a tiny 18mm-thin package weighing 2.99 pounds and offering up to 8 hours or battery life.
Instead of aluminum, the Dell XPS 13 will use carbon fiber for better heat dissipation, durability, and lighter weight. Other features to expect include a 1.3-megapixel webcam, dual-array digital mic, WiFi, Bluetooth 3.0, USB 3.0, USB 2.0, mini DisplayPort, and a headset jack. The ultrabook was given a February launch time frame, although a specific date and pricing have yet to be confirmed. For more details, make sure to check out our hands-on with the XPS 13.
Update: The Dell XPS 13 is expected to ship next week in North America with a starting price of $999 for the Core i5 configuration. Availability in other parts of the world will begin later in March.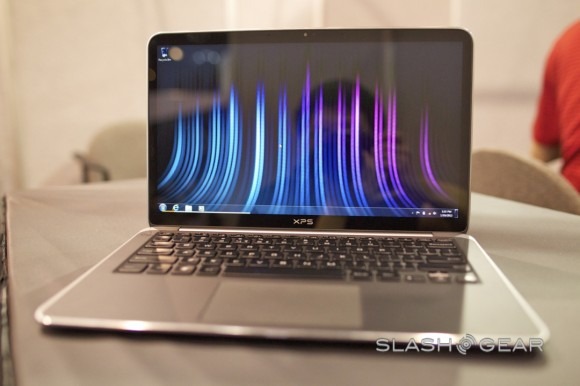 [via Engadget]